Overview
We love the wide-screen scale of the Scottish Highlands. Great heather-covered moors roll into a broad, blue horizon. Ruined castles stand watch over silvery lochs. There's a wonderful wildness to it all. But for all of that sweep and solitude, it's the close-ups of local life that we remember best. You'll meet the shepherd whose choreographed collies steer a flock with fluid grace. We walk with a naturalist along a windswept North Sea estuary famous for its salmon runs. And we'll also introduce you to fascinating folks like the cashmere weavers of Elgin…the whisky aficionados at an artisanal distillery…and the groundskeepers who manicure a 600-year-old golf course to within a micron of perfection. Throughout, you'll spend your nights in lovely country house hotels, and enjoy a wide range of walks from canal towpaths to Edinburgh's lively High Street. We suspect you'll join our honorary clan of travelers who count the Scottish Highlands as one of their favorite destinations ever.
Show more
Classic Journeys provides unbeatable access to experiences around the globe."
Travel + Leisure
Highlights
DAYS 1-4 – EDINBURGH / INVERNESS Your walking tour of Scotland begins in Edinburgh with a leisurely stroll along the famed Royal Mile. Enjoy an 'Only with Classic Journeys' afternoon as you savor traditional tea before ascending to the ancient Edinburgh Castle with your expert local guide for an up-close tour. A drive along Loch Faskally into the Highlands gives you the opportunity to spend a morning with a shepherd and his amazing team of collies before arriving in Inverness (3 nights). At Loch Ness, you'll visit Urquhart Castle and spot wildlife on a scenic walk in a Caledonian forest.
Strike out to explore historic Culloden Moor…meet the craftsmen at a cashmere mill…and learn about real Scotch whisky from the distillers who make it and offer you a tasting at one of Scotland's first distilleries. You'll spend a morning exploring Cairngorms National Park including a private picnic and terrific birding opportunities including wrens, jays, and treecreepers.

DAYS 5-7 – ST. ANDREWS / FALKLAND PALACE
In St. Andrews (2 nights) you'll explore the medieval harbor town on a guided walk of the ruins and St. Andrews University, including a picturesque seaside stroll. Get up close to the legendary home of golf with a guided walk on the 600-year-old Old Course. (We can also advise you on making advance reservations to play on these amazing links.) Visit Falkland Palace, the country residence of Mary, Queen of Scots, and enjoy a coastal wildlife walk to spot puffins on the scenic Isle of May.

Part company back in Edinburgh to continue home or extend your time in Scotland.
Show more
Download itinerary
Map
Starting Point:

Edinburgh – 1:00 pm – The George Hotel

Ending Point:

Edinburgh – 4:00 pm – The George Hotel
Dates & Prices
The earlier you book, the more choice you'll have and the lower your price. And you can always change your mind — you won't be charged to transfer to a different trip before your final payment is due. Talk with one of our travel experts at 800-200-3887.
Talk to an expert
Select our "Family Departure" to travel with other families.
Why Choose Classic Journeys
We believe in creating authentic connections by immersing you into the history and culture of a people and place. So we find the most well-connected local guides who share their relationships and knowledge with us. And with them, we handcraft walking tours in cinematic settings that allow you to see the world on foot and at eye level.
It's why Travel + Leisure magazine has named Classic Journeys as the #1 World's Best Tour Operator multiple times, and the editors of T+L say, "Classic Journeys provides unbeatable access to experiences around the globe." Here's what that access means for you every time you travel with us.
Experience the world on foot and at eye level. Each day, join your guide on the most cinematic footpaths in the region.
Exceptional full-time local guides who become your well-connected friend. Our amazing guides are with you throughout each day of the tour, share their lifelong connections as well as engaging anecdotes about the history and culture of the region.
Small groups that provide you unrivaled access. An average of fewer than 10 guests per departure means we can offer you special access to sites like Stonehenge so you experience the stone circle when it's closed to the general public, a guided visit to Zion Narrows that other companies cannot arrange because of larger group sizes, and vineyard walks with a count and countess in Tuscany.
Award-winning hotels are waiting for you at the end of every day. Luxuriate in the finest and most distinctive accommodations in the region you're exploring, including rainforest lodges, 16th century villas, and award-winning properties that show up on World's Best and Gold lists.
Eat like (and with) the locals. Food is a foolproof way into the hearts, homes and history of the places you visit with us. From gourmet picnics to coveted local restaurants, our meals offer you opportunities to explore native food traditions and fine dining.
Handcrafted itineraries with all activities included. With our long-term friendships, we know our walking tour regions more personally than anyone else. So you get thoughtfully curated itineraries that combine explorations of the villages, organic farms, archeological sites and the people who know them best.
Sustainable travel that supports the places you're visiting. We put our local currency into the pockets of the people who live where we travel. It's your guarantee that you'll have authentic, up-close experiences on your trip. Best of all, our person-to-person approach helps sustain their ways of life.
Show more
Accommodations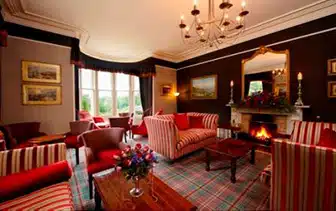 What's Included
Award-winning boutique hotels that provide you unlimited access to the people and places, culture and history you came to experience
All breakfasts, 2 Lunches and 3 dinners
Full-time experienced guide(s) who are with you throughout the trip and handle behind-the-scenes logistics
Admissions to scheduled events as noted in the detailed daily itinerary
Gratuities for hotels, meals, and baggage
All land transportation during the trip
Above & Beyond Benefits
Invisible Check-In
When your group arrives, we whisk you and your bags to your room immediately. No waiting – no tipping.
Privileged Access Events
One-of-a-kind access to remarkable people, places and activities arranged just for you.