Do More. Spend Less.
Activities & Experiences
The cost of your trip is the cost of your trip. There are no ifs, ands or buts about it.
If you read about an activity in a detailed daily itinerary from Classic Journeys, you won't pay anything extra to enjoy it when you're on your vacation. It sounds obvious, but who among us hasn't been in that situation where we discover when it's too late that a much-anticipated activity has a sneaky fee attached to it? And so, instead of being left out of that zip line expedition or cooking class, you get out your credit card – and rack up extra costs. That just won't happen on a Classic Journey.
All gear and the services of specialized guides are included.
Let's say you've chosen a trip that includes an afternoon of whitewater rafting. Classic Journeys will see to it that you have all the necessary equipment: rafts, of course, life vests, helmets and other gear it takes to have fun and be safe. Where possible, we'll even ask you for sizes in advance so that you can be sure to have exactly what you need. We also engage trained and licensed rafting guides who know the waters and how to make sure you can confidently focus on the excitement even if it's your first raft ride. The same principle applies to every activity we offer in every destination.
Just a few of the activities you can enjoy at no extra cost.
 Tectonic snorkeling, glacier walking and ice caving in Iceland
 Sea kayaking and mountain biking in the Galápagos
Cooking instructions in Brittany, India, Provence, Vietnam, and lots of other destinations
 Dog sledding, llama trekking and glacier walking in Switzerland
Camel riding and luxury Saharan camping in Morocco
Dune surfing, river tubing and mule riding in Bryce, Zion & Grand Canyon
And the list goes on and on!
And You'll Always Have Options…
Not a natural-born zip-liner? We get it. That's why we created the concept of 'Choose Your Adventure'. It means that on some days of a tour, you'll find two equally great options for how to enjoy part of your day. For example, in Peru, you choose how you want to get to Machu Picchu: hiking the Inca Trail or riding the Vistadome train. In Iceland, you can opt to snorkel or hike between the European and North American tectonic plates. And back to zip-lining; that's available in Costa Rica and Panama. You can choose that or walking along hanging bridges that are suspended in the forest canopy and provide equally cinematic views of the birds, plants and animals.
No matter what you do… or don't do… our local guides will help you to have a memorable time. Maybe you'd rather spend a day by the pool. Or take an afternoon off for shopping, an extra round of tea and scones, or a nearby museum that's not on the itinerary. Every step of the way, you get the benefits of our experience, planning and local contacts—and the freedom to take advantage of them as much as you like.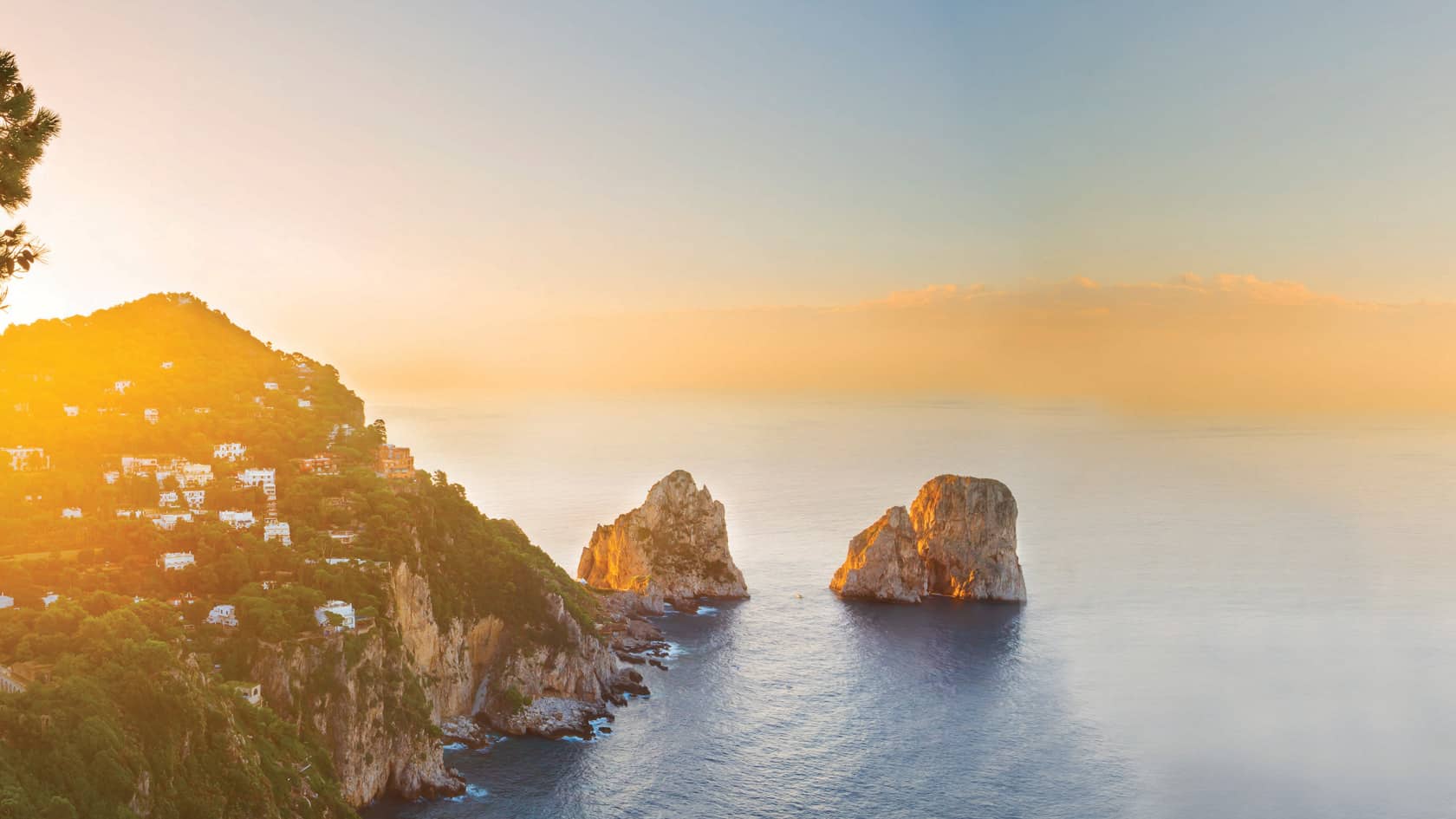 Ready to explore? Let's go!
If you're seeking a once-in-a-lifetime travel experience that's tailor-made for you and yours, look no further. Drop us a line today and see how we can work together to fine-tune the details of your dream journey.