Frequently Asked Questions
What would you like to know about the small-group walking tours that have caught your eye?
If you don't find your answers in the list below, please contact us and one of our friendly Guest Services Coordinators will be happy to assist you.
Frequently Asked Questions
I'm ready to travel with Classic Journeys! How do I get started?
I'm ready to make a reservation. What do I do next?
It's easy to make a reservation on one of our cultural or culinary walking tours. Simply call us or click the "book now" button located on the trip page to reserve online. We'll ask you for a few quick pieces of information and a deposit following our Terms & Conditions. Reserve your space in any of the following ways:
Call us toll-free: 1-800-200-3887
Mail: Classic Journeys, 7855 Ivanhoe Avenue Suite 220, La Jolla, CA 92037
We accept personal checks or credit cards, including Visa, MasterCard and American Express. Please make checks payable to Classic Journeys.
How do I get to and from the trip?
When you reserve space, we'll send you a confirmation package including detailed information on how to get to and from the starting and ending points of the trip. And our guest services team is available to assist with pre- and post-tour hotel and guiding arrangements.
What is the best way to book airfare for my trip?
Visit your preferred airline's website, or a comparison site where you can choose between flights from different airlines.
Travel Styles
I'm a single traveler. Will I feel comfortable?
Over a third of our guests travel on their own, so you'll fit right in. In your small group (just 10 -12 guests on average), we typically have a mix of solo travelers, couples, and friends or family members traveling together. If you are like many of our guests traveling solo and prefer a room to yourself, you'll find our single supplements are among the lowest in the industry.
We're used to traveling on our own. Will Classic Journeys suit us?
Many guests on our walking and culinary tours are very experienced independent travelers. "I'm tired of handling all the logistics" is the reason many of them cite for traveling with Classic Journeys. If you have any of those missed-train, lost-reservation, all-the-museums-were-closed stories, you'll appreciate what a pleasure it is to offload the details to us. Likewise, if you crave cultural interactions with the locals, you're also well suited to a Classic Journey. Our local guides get you into private homes, workshops, villages, restaurants and all kinds of cultural events that simply aren't open or accessible to other travelers. We also understand that you don't want to be part of a flock of tourists following a red umbrella. Not to worry. With just an average of 10-12 guests per departure, you have a very personal experience that just happens to be hassle-free.
Can you create a custom journey for me?
Want to arrange a private tour for your family, friends or business or alumni organization? We'll be glad to help—by creating a special edition of a tour you see on our website, or a totally unique itinerary based on the destinations and activities you want to include. Please call us at 800-200-3887 or email us with your wish list and let us help you plan an unforgettable vacation. Learn more about our private journeys, including ideas you can use from past guests »
What if I don't want to participate in a scheduled walk or visit?
Our guides will offer you a range of options so you can put your own spin on our pre-planned activities. Just choose any variations that appeal to you. You may want to linger longer over the frescoes in Assisi, while others walk through the Umbrian countryside. We like to scout out walks that can be abbreviated or stretched to your personal taste. On most trips our minivans are nearby to offer a lift. Our creative guides may also arrange other transportation, like a fishing boat, a cable car or even a camel.
Are you vegetarian, gluten free, or have any dietary restrictions? No problem.
We will work to ensure that your dietary needs and perferences are met while on tour. Prior to any trip, we'll send you a detailed pre-trip questionnaire. This is designed to provide us information on your expectations and any special requests or requirements you may have. In that pre-trip questionnaire, we ask you to advise us if you have any dietary restrictions, limitations or preferences. We'll ask you to be as specific in that as possible. (For example, if you are vegetarian, let us know if that means you do not eat meat and poultry but you do eat fish, only legumes, etc.) We then pass that information along to our guides and restaurants so that you do not have to worry about it during the trip. If you have specific concerns or questions, please call us at 1-800-200-3887 or contact us. We can accommodate most dietary requests, so please do not hesitate to let us know so that we can make your trip exceptional.
How do you ensure the quality of your guided adventure tours?
We research and develop our own walking and culinary tours from the ground up. We hire expert local guides who are well-connected in their regions. They help create our tours so they have a personal interest in your satisfaction. We encourage guides to react to your interests and to unexpected events (like a one-day festival or an invitation into a home) to make your trip unique. Finally, we ask for and pay careful attention to comments from our guests. We use input from previous travelers to make sure your Classic Journey meets—and exceeds—your expectations.
What does Classic Journeys do to support responsible travel?
We recognize that tourism can provide income to local people, conserve the environment, and promote understanding of other cultures. We are proud members of The Adventure Travel Trade Association, The Ecotourism Society, the Better Business Bureau, and IATA. Condé Nast Traveler singled out The Adventure Travel Trade Association for its screening of member tour companies. And National Geographic Traveler has complimented The Ecotourism Society for setting standards by which consumers can judge tour operators.
Where can I find your terms and conditions?
The following terms and conditions apply if you are joining one of our regularly scheduled trips listed in our catalog or on our website.
The following terms and conditions apply if you are joining a private journey with Classic Journeys.
Discounts & Insurance
Does Classic Journeys offer any discounts?
Like you, we like to travel well, but wisely. The Classic Journeys philosophy is to include fine amenities and exceptional services in every one of our overseas and domestic adventure travel tours—at prices that compare to your advantage with those of other highly regarded tour companies that you may consider. In addition to offering family-friendly pricing on our Family Journeys, on all of our tours we like to reward guests who refer a friend or who arrange for a small group of friends to join us.
How can I purchase insurance for my trip?
We recommend Travelex for travel insurance. Travelex offers a variety of coverage options so that you can choose the option that best meets your needs. We strongly recommend that you purchase a travel protection plan that includes trip cancellation coverage to help protect you and your travel investment against the unexpected.
For a quote, or specific questions about coverage options, please contact Travelex directly:
Travelex – www.travelexinsurance.com and 1-888-457-4602.
Please note: You can purchase most travel insurance plans at any time, however there are additional benefits and options if you purchase your insurance within 15 days of your trip deposit.
Can I purchase a Classic Journeys gift certificate?
A Classic Journeys' tour is the perfect gift for your favorite traveler. Gift certificates are available in any amount and can be applied by the recipient toward any Classic Journeys' vacation, pending availability.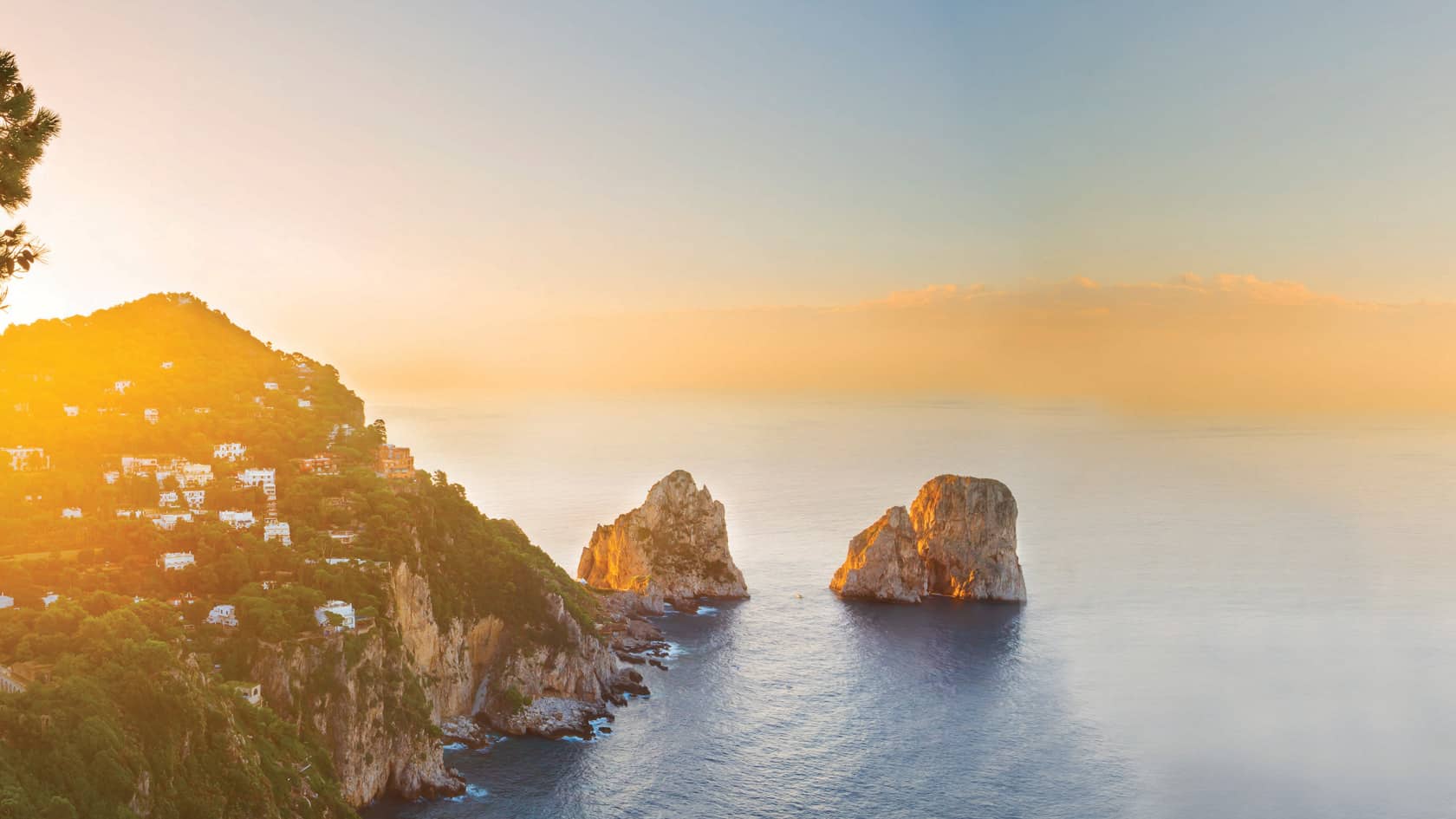 Ready to explore? Let's go!
If you're seeking a once-in-a-lifetime travel experience that's tailor-made for you and yours, look no further. Drop us a line today and see how we can work together to fine-tune the details of your dream journey.