Full-Time Local Guides
The Best Guides in the World
You've Got a Well-Connected Friend.
There is simply no better way to discover a place than in the company of a well-connected friend. That's how you'll feel about the local guides who are your companions every step of the way on every one of our Cultural Walking Adventures.
Your guide will be the kind of person whose grandfather was his country's former president or who walked the runways of Milan for Galiano and traded in her heels to hike the footpaths of the Cinque Terre. An insider who knows the opening day of truffle season…and a truffle-hunter who'll let you tag along. A Fes native who can navigate the maze of the medina with her eyes closed, because it's where she and her family live.
Our Guides Open Doors That Outsiders Can't.
Many other tour operators airlift guides in from overseas, but what a missed opportunity that is for a curious traveler like you. Our native guides are your proud cultural hosts who understand local life…and go out of their way to help you get a real feel of their world. Their friends are your friends. They know the shopkeepers, the monks in the monastery, the farmers who wave them down for a friendly chat.
You'll Always Enjoy Their Company.
Classic Journeys guides are there full-time for you, every step of the way. They'll also introduce you to our extended family—specialists in anything from birding to wine-tasting to archaeology. And because your guides are actually members of the Classic Journeys team that curates your trip itinerary, they have all kinds of leeway to personalize your trip on the fly, whether it's to take advantage of an unexpected opportunity like a one-day festival or an invitation into a private home.
Moments when a local guide matters most…
In a village café, you want to try an off-the-menu dish they're having at the next table, but you don't know how to ask for it.
A flock of sheep blocks your footpath, but your guide knows a detour through the private pasture of her childhood friend.
You need a packet of antihistamines, but no one in the pharmacy speaks English.
You wonder what it's like to go to school in the rainforest, and because your guide's cousin is the principal, they've arranged an invitation to a classroom.
Get to Know Some of Our Top-rated Guides
In our many travels abroad, some 70+ countries by land tour and cruise ship, it is amazing to find two superb tour guides working seamlessly together as a team. Luciano and Elena's knowledge, delivery and pace are excellent, as are their patience, accommodation and consideration for fellow travelers. Having previously visited Venice, Florence and Rome, we were impressed by how much is to be gained from tour guides skilled in their craft
98/100 ON TRUSTPILOT
What Our Guests are Saying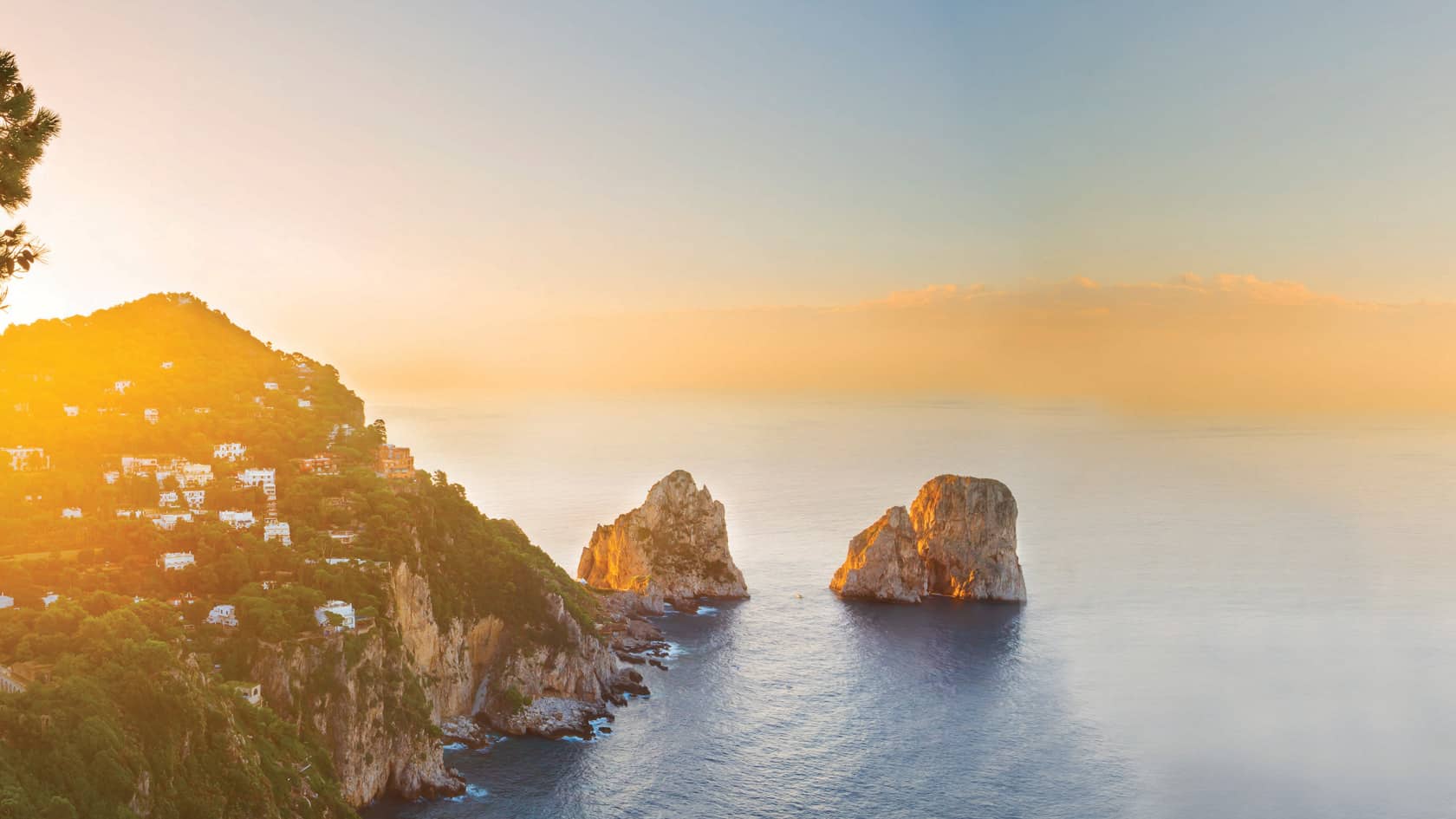 Ready to explore? Let's go!
If you're seeking a once-in-a-lifetime travel experience that's tailor-made for you and yours, look no further. Drop us a line today and see how we can work together to fine-tune the details of your dream journey.