Private & Custom Luxury Tours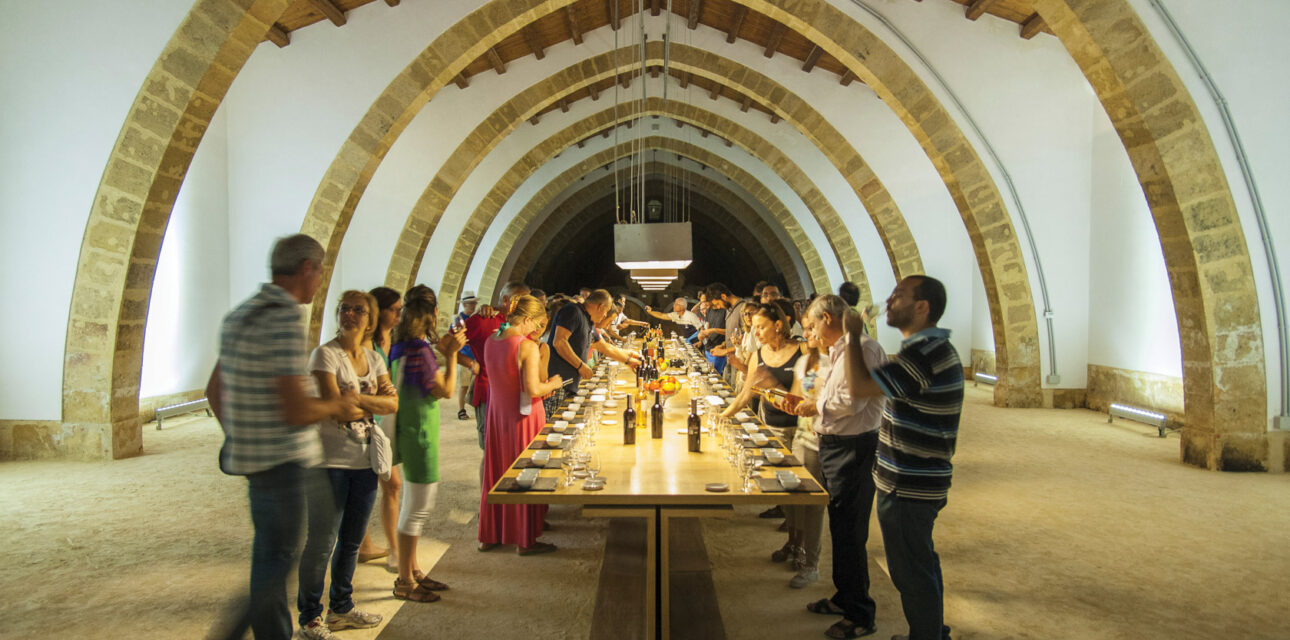 Luxury Private Tours
Travel with whomever. Whenever. Welcome to private and custom travel with Classic Journeys.
Take one of our award-winning tours, exclusively with your inner circle. Just say the word and we'll fine-tune details to make it your trip of a lifetime.
Or, commission a custom vacation. Pick a region that is special to you (whether it's to reconnect or discover your heritage, or just the next place on your bucket list), And you'll get a seamless and turnkey experience at a great value. The sky's the limit: you wish it, we'll bring it to life, crafting everything completely from scratch, and personalizing it to perfection.
Private Trips for Families
This isn't just a family trip, it's your family trip. Whether you're taking over a villa-hotel for an all-generations reunion, seeking parent-child bonding in a spectacular location, or something totally different—our private family trips revolve entirely around your brood's needs.
Personalized Vacations for Private Groups
Discover new places with old friends: We'll move mountains to create the kind of vacation everyone enjoys to the maximum, whether you're a group of four or forty.
Destination Weddings & Honeymoons
Maybe it's a Tuscan villa, Portuguese castle, or the middle of the Moroccan desert. A romantic escape for just the two of you, or a celebration with whatever sized wedding party you choose. However you dream of spending your wedding day and the days surrounding it, you can count on us to make every moment magnificent.
Ready to explore? Let's go!
Private Tours with Classic Journeys
Frequently Asked Questions
Got questions? Answers to all your questions, except that one.
What is a private tour?
The definition for a private tour is an itinerary run exclusively for you and your family or friends. On a private trip, everybody you travel with will be somebody you know. Private tours are more flexible when it comes to your group size, travel dates and what your trip includes.
What is the difference between public and private tours?
Public tours run on scheduled dates, whereas a private tour can depart on any date that suits you. Anyone can join a private tour, whereas a private tour is exclusively just you and your friends or family. Public tours have a limited group size, whereas private tours can have as many or few guests as you like.
What does a private tour include?
Private tours with Classic Journeys include:
Local tour guide, English speaking
Transfers
Luxury hotels with invisible check in
Meals with wine
Private access events
Activities
Your wish list
How do I book a private tour?
1.    Complete our private trip planning form
2.    One of our Travel Experience Specialists will phone you to make sure we have everything on your wish list.
3.    We send you a bullet pointed itinerary and pricing for your review.
4.    You approve the itinerary and pricing, or make any edits that you want.
5.    Reserve your trip of a lifetime with a deposit.
How much does a private tour cost?
Every private tour is priced differently because it's completely unique. For an idea of how much your trip will cost, complete our private trip planning form and we'll get back to you with the details.
Are private tours expensive?
Guests are often pleasantly surprised that Classic Journeys can offer a private departure for less than you would pay for another company's standard tours. In some cases, we can even offer a private departure for less than you would pay for other companies' standard tours. The starting point—the published price of a Classic Journeys public tour—is lower than what many companies charge for their comparable tours.
How long is a private tour?
A long weekend tour can be three or four days, while a round-the-world trip might take several months! The best thing about private tours is that they can be completely planned around how long you want to travel. Let us know the duration that works best for you, and we'll create an amazing itinerary to fill it.
How are custom tours created?
Classic Journeys is relatively unique in that we work with local guides and hoteliers in the region that you're planning to visit. Once you've told us your wish list, our Tour Operations team get to work, brainstorming with our own team of local guides to handcraft your itinerary for you.
Can I choose the destination for my private tour?
Yes! We can create an itinerary entirely tailored to the destination, or destinations you want to visit. Whether it's a country you've seen on our website, or somewhere no one seems to run scheduled trips.
Can I choose the activities for my private tour?
Yes! Let us know if there are any specific activities you want to enjoy on your tour, we can also suggest our favorite things to do and see in your destination, based on decades of experience.
Can I choose the accommodation?
Yes! If you have a specific hotel or lodge in mind that you would like to stay in, we can incorporate it into your tour. We have great relationships with the best hotels all over the world, so there is a good chance your chosen hotel is one with whom we already have a relationship.
Is my private tour guided?
Yes, all private tours are led by our local guides, who live in the destination you're visiting and have better insider knowledge than anyone. If you want to explore independently on some days, we can incorporate this into your itinerary
How do I find a private tour guide?
Our trips include a private tour guide, who's there throughout your trip. Tours by locals is one of the things that set our trips apart from other companies, who fly in tour leaders who don't understand the region like a local does, or have local guides who are only around for parts of your trip.
Can my private trip include a destination wedding?
Yes. We can arrange one of our amazing travel itineraries around your dream wedding ceremony, or create a custom destination wedding trip completely from scratch. With over a quarter century of travel experience, and insider expertise from local guides who live in our destinations year-round, Classic Journeys can put together a personalized wedding trip for just the two of you, or a wedding party of any size.
Can I book a private trip for a honeymoon?
Yes! Turn any of our itineraries into the trip of a lifetime for two, or talk to us about your ideal honeymoon destinations, hotels and activities and we'll customize the perfect honeymoon to celebrate your marriage. Maybe it's a tour of Europe's most romantic cities, an adventure though Southeast Asia, or something else entirely—tell us your travel bucket list and we'll make sure your married life gets off to a spectacular start.
​​
Who books private tours?
• Multigenerational families wanting to spend quality time together
• Couples celebrating a honeymoon or anniversary
• Groups of friends wanting to explore a destination together
• Special interest groups who want their trip to have a very particular focus
• Companies creating incentive trips to reward top-performing employees or clients
• Celebrities, politicians, even royals who appreciate the complete discretion of a private trip
What are the best private tour destinations?
The most popular destinations for our private tours include these destinations that are trending right now:
• Joshua Tree
• Alaska
• Iceland
• Italy
• Montana
• Galapagos
• Costa Rica
​​​​​• Peru
What Our Guests Are Saying