Overview
A Renaissance mirage, the villa floats on a mirror-smooth lake. It's morning. The mountains that slide into the water are still hidden in deep blue shadows, except the peaks high above that are tipped in apricot alpenglow. Italy's Lake District always makes us poetic, and this Classic Journey cultural walking tour visits the three most inspiring lakes: Como, Maggiore and Orta. Since the Roman emperors, these gracious waterside resorts have drawn visitors. The climate is mild, loaded with the vibrant colors of Alpine wildflowers and lush semi-tropical gardens. Our footpaths sometimes traverse mountaintop meadows and often hug the crystal clear waters. We spend generous parts of several days on leisurely cruises and visit fine villas, palaces and fishing villages. Nowhere else does stunning scenery, mellow air and rich history come together with such romantic results.
Show more
Classic Journeys provides unbeatable access to experiences around the globe."
Travel + Leisure
Highlights
• Make yourself at home in our lakeside hotel in Bellagio, the lovely historic center of the Italian Lake District region's silk trade.
• Learn about the region's incredible villas on a walk that leads to one of the finest — Villa Serbelloni — where we've arranged a private visit to its rose gardens.
• Follow a countryside footpath with lake and mountain views that leads to a villa for a wine tasting.
• Boat to Como, where a wildflower walk ends with the reward of a lakeside gelato.
• End a day in Stresa, situated on one of the most beautiful of the Italian Lakes.
• Ride one of the iconic motor launches across Lake Orta to reach San Giulio, a perfect little island with a thousand-year-old monastery.
• Spend a whole day exploring the palaces and gardens of Lake Maggiore's Borromean Islands, mooring for lunch at rustic Isola Dei Pescatori.
• Walk along bridle paths past silvery olive groves to a shepherdess who invites us in for a tasting of the local cheese.
• Amble around Stresa, enjoying the shopping before parting company in Milan.
Show more
Download itinerary
Map
Starting Point:

Milan – 11:00 am – Lobby of Sina Hotel De La Ville

Ending Point:

Milan – 2:00 pm – Milan Central Train Station
Dates & Prices
The earlier you book, the more choice you'll have and the lower your price. And you can always change your mind — you won't be charged to transfer to a different trip before your final payment is due. Talk with one of our travel experts at 800-200-3887.
Talk to an expert
Select our "Family Departure" to travel with other families.
Why Choose Classic Journeys
Travel + Leisure has awarded Classic Journeys the #1 World's Best Tour Operator multiple times and says, "Classic Journeys provides unbeatable access to experiences around the globe." Here's what that access means for you.
Experience the world on foot and at eye level. Each day, join your guide on the most cinematic footpaths in the region.
Exceptional full-time local guides who become your well-connected friend. Our amazing guides are with you throughout each day of the tour, share their lifelong connections as well as engaging anecdotes about the history and culture of the region.
Small groups that provide you unrivaled access. An average of fewer than 10 guests per departure means we can offer you special access to sites like Stonehenge so you experience the stone circle when it's closed to the general public, a guided visit to Zion Narrows that other companies cannot arrange because of larger group sizes, and vineyard walks with a count and countess in Tuscany.
Award-winning hotels are waiting for you at the end of every day. Luxuriate in the finest and most distinctive accommodations in the region you're exploring, including rainforest lodges, 16th century villas, and award-winning properties that show up on World's Best and Gold lists.
Eat like (and with) the locals. Food is a foolproof way into the hearts, homes and history of the places you visit with us. From gourmet picnics to coveted local restaurants, our meals offer you opportunities to explore native food traditions and fine dining.
Handcrafted itineraries with all activities included. With our long-term friendships, we know our walking tour regions more personally than anyone else. So you get thoughtfully curated itineraries that combine explorations of the villages, organic farms, archeological sites and the people who know them best.
Sustainable travel that supports the places you're visiting. We put our local currency into the pockets of the people who live where we travel. It's your guarantee that you'll have authentic, up-close experiences on your trip. Best of all, our person-to-person approach helps sustain their ways of life.
Show more
Accommodations
We spend years cultivating personal relationships with our hoteliers to provide you thoughtfully selected accommodations that reveal the true character of the region. Here is a sampling of our favorite hotels on this tour.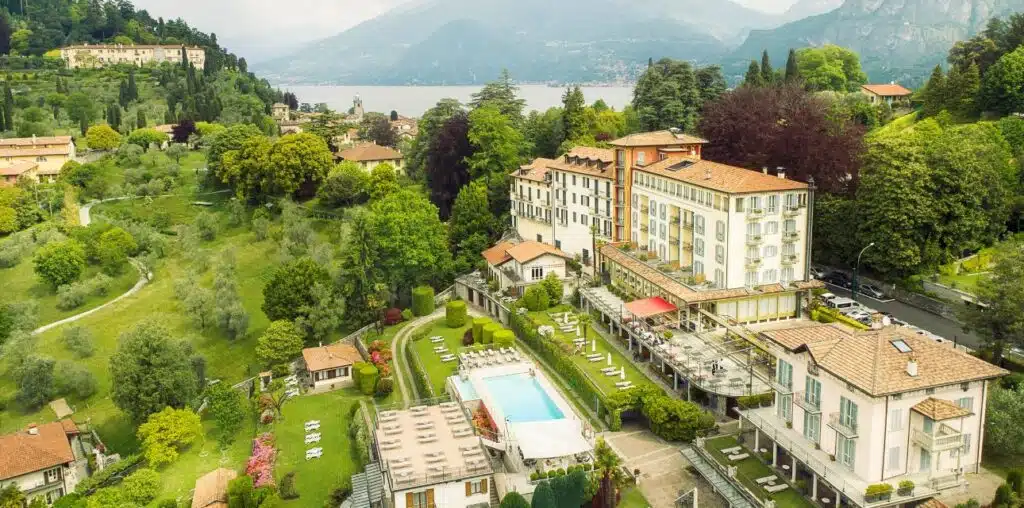 What's Included
Award-winning boutique hotels that provide you unlimited access to the people and places, culture and history you came to experience
All breakfasts, 2 lunches and 4 dinners
Full-time experienced guide(s) who are with you throughout the trip and handle behind-the-scenes logistics
Admissions to tastings, historic sites and other scheduled events as noted in the detailed daily itinerary
Gratuities for hotels, meals, and baggage
All land transportation during the trip
Above & Beyond Benefits
Privileged Access Events
One-of-a-kind access to remarkable people, places and activities arranged just for you.
Perfect Pairings Dinners
A special dinner prepared by one of our favorite chefs with a procession of wines tailored to each course.
Wine on Us
In many regions, we uncork wonderful local wines at every dinner, compliments of Classic Journeys.
Invisible Check-In
When your group arrives, we whisk you and your bags to your room immediately. No waiting – no tipping.