Overview
Easter Island, or "Rapa Nui" in the native Polynesian language, is a UNESCO heritage site famous for its 887 surviving monumental statues called "Moai". These impressive monoliths were created by the early Polynesian people who settled on Easter Island in the first millennium AD and created a thriving culture, as evidenced by the Moai and other artifacts. However, human activity, the introduction of the Polynesian rat and overpopulation led to gradual deforestation and extinction of natural resources, which caused the demise of the Rapa Nui civilization. Over the next few days, we'll learn up close about one of the most remote inhabited islands in the world, and it's fascinating civilization and breathtaking landscapes.
Show more
Classic Journeys provides unbeatable access to experiences around the globe."
Travel + Leisure
Highlights
DAY 1 – SANTIAGO
Continued from the last day of the main Chile tour
As we wrap our time together in South America, we'll return you to Santiago, for an afternoon and evening at your leisure. Relax and replay your images of the last week; you have a memorable few days ahead!
DAY 2 – FLIGHT TO EASTER ISLAND
This morning, a transfer will bring you to Santiago Airport for your flight to Easter Island. Your guide will meet you on arrival and bring you to your hotel for check-in. 
After lunch, we visit Father Sebastian Englert Anthropological Museum dedicated to the conservation of the Rapa Nui cultural patrimony. Then, we see beatiful wooden carvings at Santa Cruz Church before our afternoon drive that takes us along Rapa Nui's two main harbors, Hanga Roa and Hanga Piko. From here, we can spot turtles and visit Ahu Riata, the last restored Ahu, or "ceremonial place," on Easter Island.
Dinner this evening is at your leisure.
DAY 3 – POIKE VOLCANO
After breakfast, we make our way along the rugged coast passing many Ahu ceremonial site ruins. We drive through Rano Raraku quarry and Ahu Tongariki before arriving at Rapa Nui's most ancient volcano, Poike. This magnificent volcano erupted three million years ago, and was therefore the first eruption that formed the island. As we explore the area, we will see a large face carved into a rock, which was used in rituals alluding to water.
As we continue walking along the north east of the peninsula, we come upon Ana o Keke, a cave where virgin women were said to be kept in order to purify their souls and conserve their light skin. Located on the cliff of Poike volcano, the cave has become an emblem of Rapa Nui. Popularly known as the "Cave of the Virgins," we get up close for a look at its petroglyphs of the confinement ceremony of the Uka Neru women. From here we also take in the amazing views of the landscape and deep blue ocean, an sight you will never forget. 
On return to your hotel, you have the balance of the afternoon and evening at leisure.
DAY 4 – MOAI / ANAKENA BEACH
After breakfast, we will drive along the south east coast and make a stop at the ruins of a sacred ceremonial site. Here we'll learn about Easter Island's famous gigantic statues, the only remnants of a once flourishing culture. We start a walk from the quarry to learn along the way how the giant statues, or "Moai," were carved and transported from the volcano to the ceremonial site. We will also see the kneeling Moai and the largest Moai ever carved, but never moved, measuring at 90 feet tall. After a visit of the Moai, we make a stop at the inactive crater, now a beautiful lake, of Rano Raraku volcano.
After having learned how and from where the statues were carved, it's time for a visit to the spectacular Ahu Tongariki, the 15 Moais that stand majestically like soldiers protecting their land and people. We continue our explorations with a drive past Poike Volcano to reach the north coast and arrive at Ahu Te Pito Kura, the biggest Moai ever transported, measuring 32.8 feet tall. We'll also see the so-called "Navel of the World," a perfect round rock which is said to emit spiritual power and was brought by the first Polynesian settlers.
We end our day at the white coral sand Anakena Beach where you can enjoy the local tuna empanada specialty and the beach's crystal clear waters, or take a closer look at some of the other ceremonial sites in the area.  
DAY 5 – O'RONGO VILLAGE / FLIGHT TO SANTIAGO
After breakfast, we drive to O´Rongo, a ceremonial village located on the edge of the cliff of Rano Kau volcano. Here we focus on the final period of the Rapa Nui culture, when the Birdman cult emerged. 
Late morning, we start our walk from the unexplored area of the 2.5-million-year-old Rano Kau volcano and make our way south to the amazing Rano Kau Caldera, the largest crater on the island. At the end of the trail, we arrive at beautiful dramatic cliffs along the ocean. 
After lunch on your own, a transfer will take you to Easter Island Airport for your return to mainland Chile. On your late arrival into Santiago, we will transfer you to our hotel before your independent departure from Chile in the morning.
Show more
Download itinerary
Map
Starting Point:

Santiago – – Lobby of Singular Hotel

Ending Point:

Santiago – – Santiago Airport (SCL)
Why Choose Classic Journeys

We believe in creating authentic connections by immersing you into the history and culture of a people and place. So we find the most well-connected local guides who share their relationships and knowledge with us. And with them, we handcraft walking tours in cinematic settings that allow you to see the world on foot and at eye level.
It's why Travel + Leisure magazine has named Classic Journeys as the #1 World's Best Tour Operator multiple times, and the editors of T+L say, "Classic Journeys provides unbeatable access to experiences around the globe." Here's what that access means for you every time you travel with us.
Experience the world on foot and at eye level. Each day, join your guide on the most cinematic footpaths in the region.
Exceptional full-time local guides who become your well-connected friend. Our amazing guides are with you throughout each day of the tour, share their lifelong connections as well as engaging anecdotes about the history and culture of the region.
Small groups that provide you unrivaled access. An average of fewer than 10 guests per departure means we can offer you special access to sites like Stonehenge so you experience the stone circle when it's closed to the general public, a guided visit to Zion Narrows that other companies cannot arrange because of larger group sizes, and vineyard walks with a count and countess in Tuscany.
Award-winning hotels are waiting for you at the end of every day. Luxuriate in the finest and most distinctive accommodations in the region you're exploring, including rainforest lodges, 16th century villas, and award-winning properties that show up on World's Best and Gold lists.
Eat like (and with) the locals. Food is a foolproof way into the hearts, homes and history of the places you visit with us. From gourmet picnics to coveted local restaurants, our meals offer you opportunities to explore native food traditions and fine dining.
Handcrafted itineraries with all activities included. With our long-term friendships, we know our walking tour regions more personally than anyone else. So you get thoughtfully curated itineraries that combine explorations of the villages, organic farms, archeological sites and the people who know them best.
Sustainable travel that supports the places you're visiting. We put our local currency into the pockets of the people who live where we travel. It's your guarantee that you'll have authentic, up-close experiences on your trip. Best of all, our person-to-person approach helps sustain their ways of life.
Show more
Dates & Prices
Not ready to book just yet? Talk with one of our travel experts at 800-200-3887.
Talk to an expert
Select our "Family Departure" to travel with other families.
Internal Airfare
Round-trip flights from Santiago to Easter Island are priced separately from the tour. The total cost for the internal flight is approximately $995.00 per person and rates are subject to change based on season and availability.
What's Included
Award-winning boutique hotels that provide you unlimited access to the people and places, culture and history you came to experience
4 breakfasts, 2 lunches
Guided Activities
Admissions to sites and other scheduled events as noted in the detailed daily itinerary
All land transportation during the trip
Above & Beyond Benefits
Privileged Access Events
One-of-a-kind access to remarkable people, places and activities arranged just for you.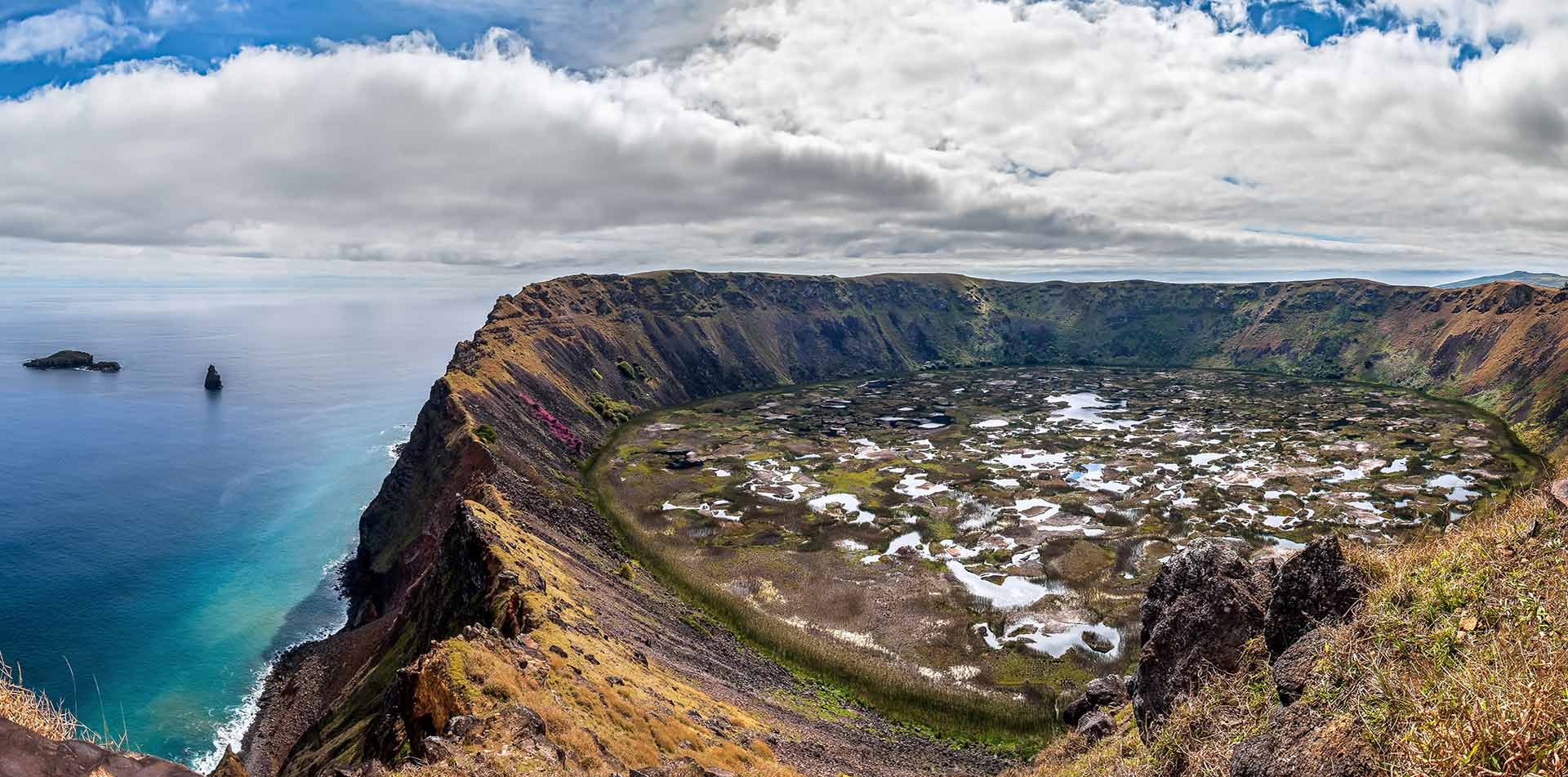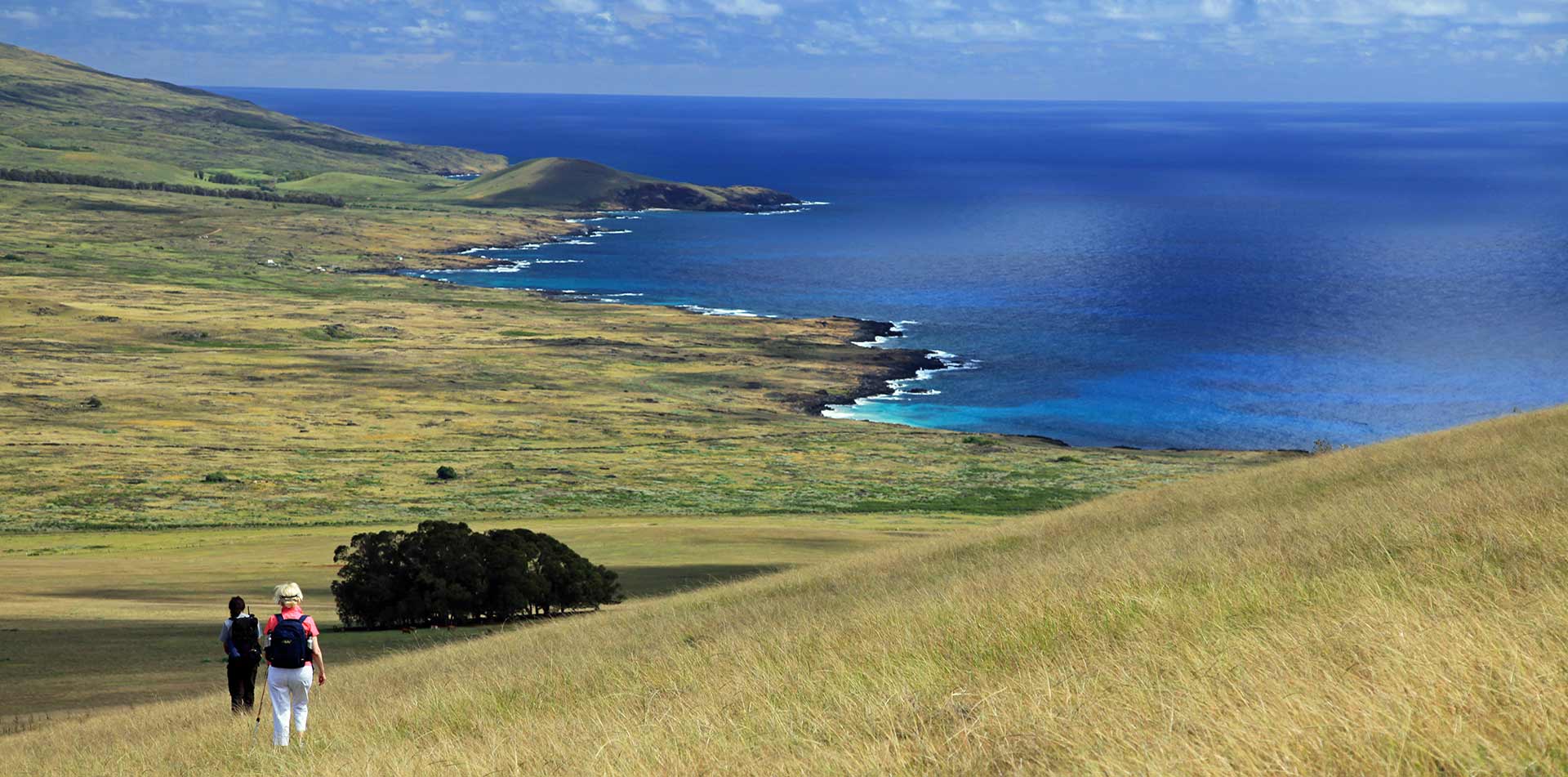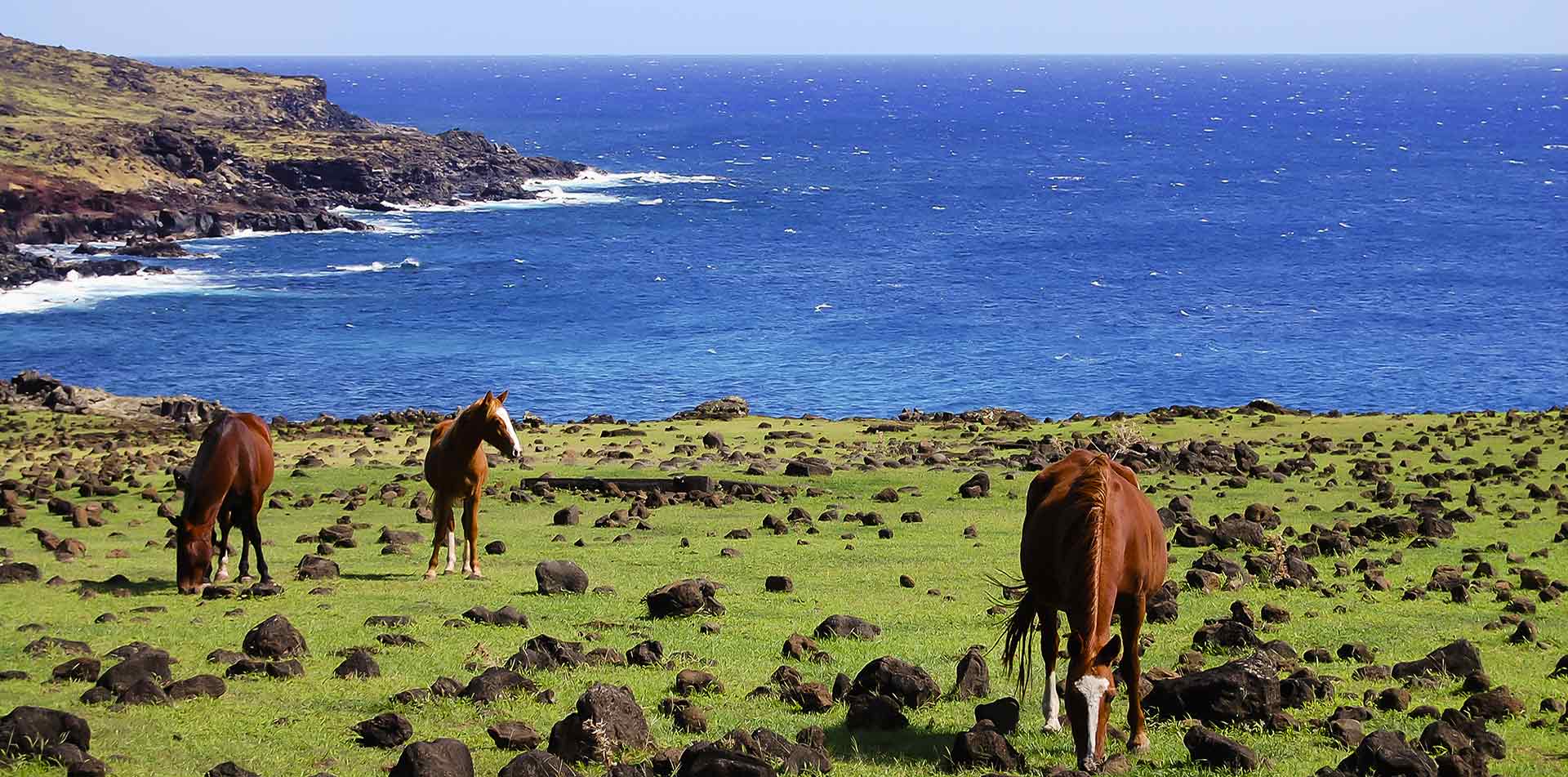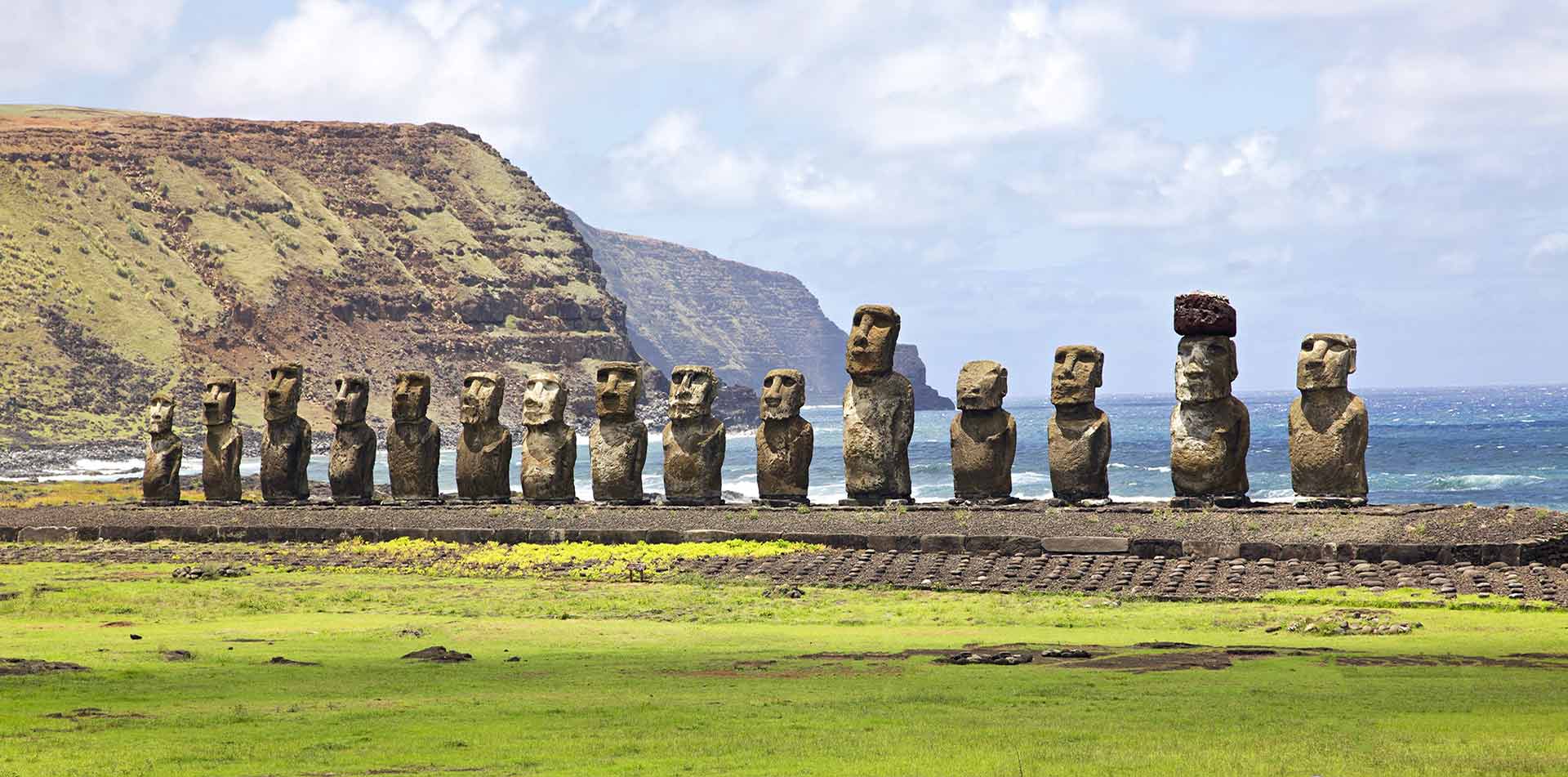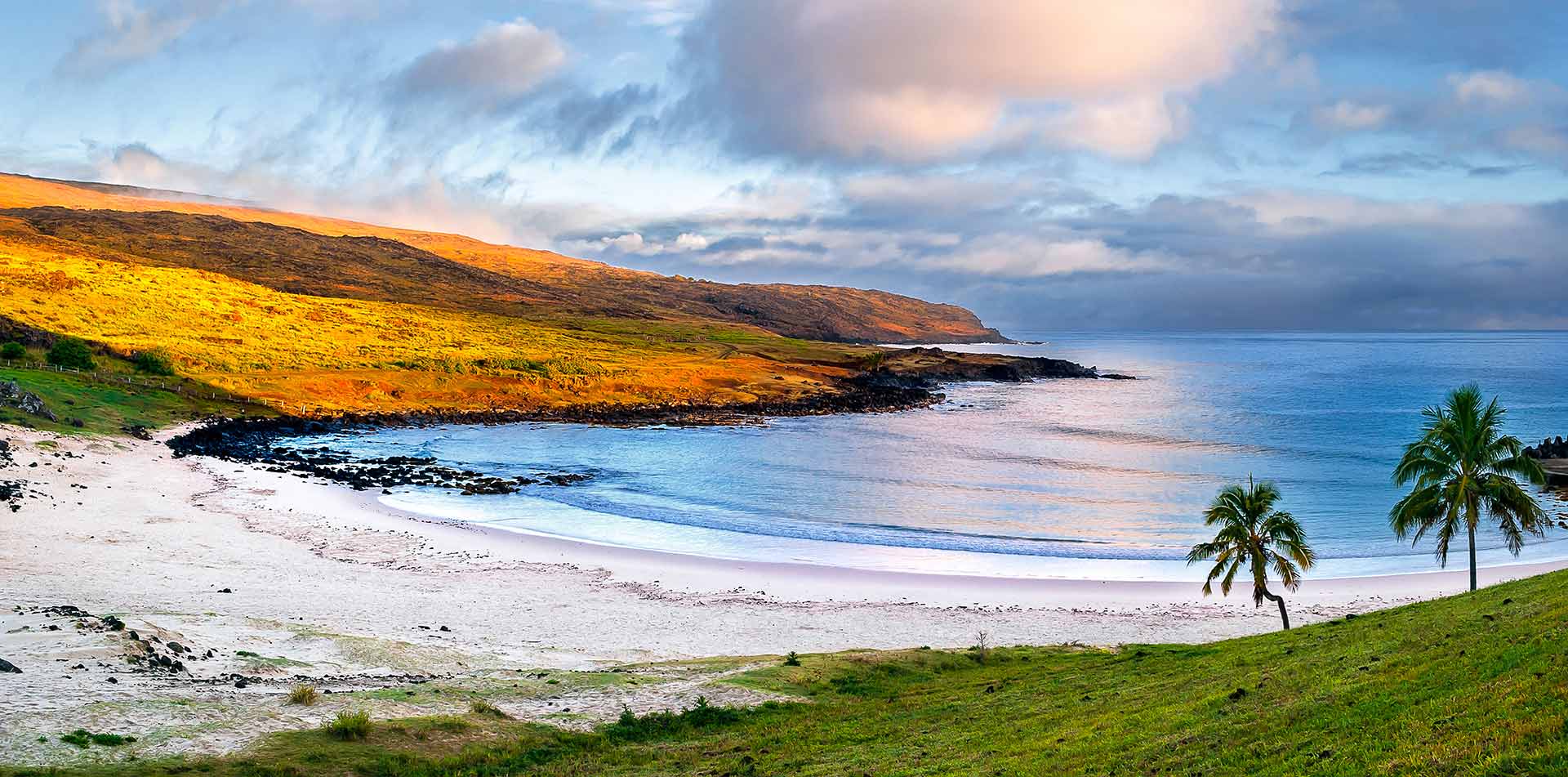 Trip extension
Chile: Lake District & Patagonia
Chile is a gorgeous spectacle. Spaghetti-thin, up to half of this country's slim width is covered by the stratospheric Andes. Glaciers calve. Penguins mix with flamingos. Vineyards knit mild valleys into a neat green patchwork. Sharp spikes of snow-capped rock bite into the sky. At least that's...
View trip