Overview
For most people, Morocco is a top bucket list destination. Its position as a crossroads of cultures and civilizations for centuries makes it one of the most interesting, engaging and varied places you'll ever explore. From soaring sand dunes to dramatic coastlines and fantastically frenetic market squares— there's no question why Morocco has been in the top 10 places to travel year after year. And when you explore with Classic Journeys, you're not an average tourist. Following along a meticulously curated journey, you'll see more than just the highlights of Morocco. With your own personal caravan of guides, friends and colleagues in-country, you'll get an immersive look into the generous hospitality and vibrant culture that Morocco is famous for—all the while staying in extraordinary accommodations, from opulent hotels to your own tented encampment!
Show more
Classic Journeys' Morocco trip is one of our luxury walking favorites."
Forbes Magazine
Highlights
DAY 1-2 - Marrakech
Marrakech's renowned square offers an exhilarating mix of snake charmers, monkey tamers, storytellers, acrobats and other performers. You'll meander with your guide through the souks meeting with local artisans selling traditional Moroccan leather wares, exquisite Berber rugs, hammered copper plates and handmade jewelry. After touring the home of famed fashion designer Yves Saint Laurent and his eclectic Majorelle garden - you'll understand why Marrakech is in the midst of an artistic renaissance. You'll also wander through Bahia Palace and the Jewish quarter on your way to Koutoubia mosque.
DAY 3 -4 - Essaouira
You may recognize the beautiful coastal city of Essaouira as Astapor from HBO's "Game of Thrones". Learn the secrets and flavors behind tajine, as you cook and enjoy the delicious savory stew and Morocco's national dish. Enjoy a wine tasting in the company of the cellar master at a private estate carpeted in vineyards, olive and Argan trees.


DAY 5-6 – Desert Encampment
Our friends follow ancient cheese-making traditions to produce a delicious goat's cheese that they invite you to taste with them. Imagine an encampment of oriental-inspired tents in the most beautiful corner of the Moroccan desert. Arriving on camelback, you'll toast to a fabulous dinner under the stars.


 
Show more
Download itinerary
Map
Starting Point:

Marrakesh – 2:00 pm – Lobby of Hotel, Marrakesh

Ending Point:

Marrakesh – – Marrakesh (RAK) International Airport
Why Choose Classic Journeys

We believe in creating authentic connections by immersing you into the history and culture of a people and place. So we find the most well-connected local guides who share their relationships and knowledge with us. And with them, we handcraft walking tours in cinematic settings that allow you to see the world on foot and at eye level.
It's why Travel + Leisure magazine has named Classic Journeys as the #1 World's Best Tour Operator multiple times, and the editors of T+L say, "Classic Journeys provides unbeatable access to experiences around the globe." Here's what that access means for you every time you travel with us.
Experience the world on foot and at eye level. Each day, join your guide on the most cinematic footpaths in the region.
Exceptional full-time local guides who become your well-connected friend. Our amazing guides are with you throughout each day of the tour, share their lifelong connections as well as engaging anecdotes about the history and culture of the region.
Small groups that provide you unrivaled access. An average of fewer than 10 guests per departure means we can offer you special access to sites like Stonehenge so you experience the stone circle when it's closed to the general public, a guided visit to Zion Narrows that other companies cannot arrange because of larger group sizes, and vineyard walks with a count and countess in Tuscany.
Award-winning hotels are waiting for you at the end of every day. Luxuriate in the finest and most distinctive accommodations in the region you're exploring, including rainforest lodges, 16th century villas, and award-winning properties that show up on World's Best and Gold lists.
Eat like (and with) the locals. Food is a foolproof way into the hearts, homes and history of the places you visit with us. From gourmet picnics to coveted local restaurants, our meals offer you opportunities to explore native food traditions and fine dining.
Handcrafted itineraries with all activities included. With our long-term friendships, we know our walking tour regions more personally than anyone else. So you get thoughtfully curated itineraries that combine explorations of the villages, organic farms, archeological sites and the people who know them best.
Sustainable travel that supports the places you're visiting. We put our local currency into the pockets of the people who live where we travel. It's your guarantee that you'll have authentic, up-close experiences on your trip. Best of all, our person-to-person approach helps sustain their ways of life.
Show more
Dates & Prices
Not ready to book just yet? Talk with one of our travel experts at 800-200-3887.
Talk to an expert
Select our "Family Departure" to travel with other families.
Accommodations
What's Included
Award-winning boutique hotels that provide you unlimited access to the people and places, culture and history you came to experience
All breakfasts, 3 lunches and 3 dinners
Full-time experienced guide(s) who are with you throughout the trip, handle behind-the-scenes logistics 
Admissions to sites and other scheduled events as noted in the detailed daily itinerary
Gratuities for hotels, meals and baggage
All land transportation during the trip
Above & Beyond Benefits
Invisible Check-In
When your group arrives, we whisk you and your bags to your room immediately. No waiting – no tipping.
Privileged Access Events
One-of-a-kind access to remarkable people, places and activities arranged just for you.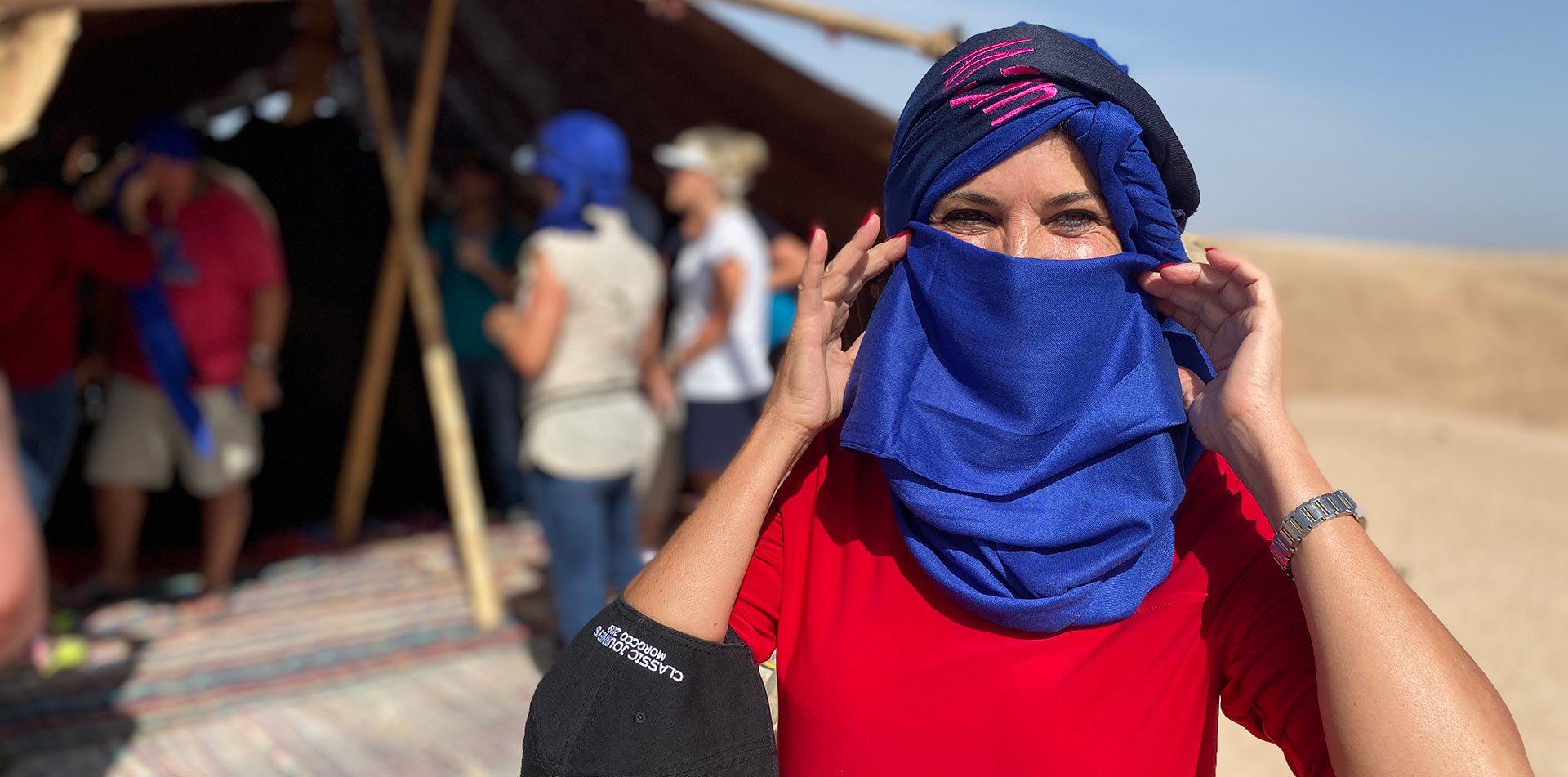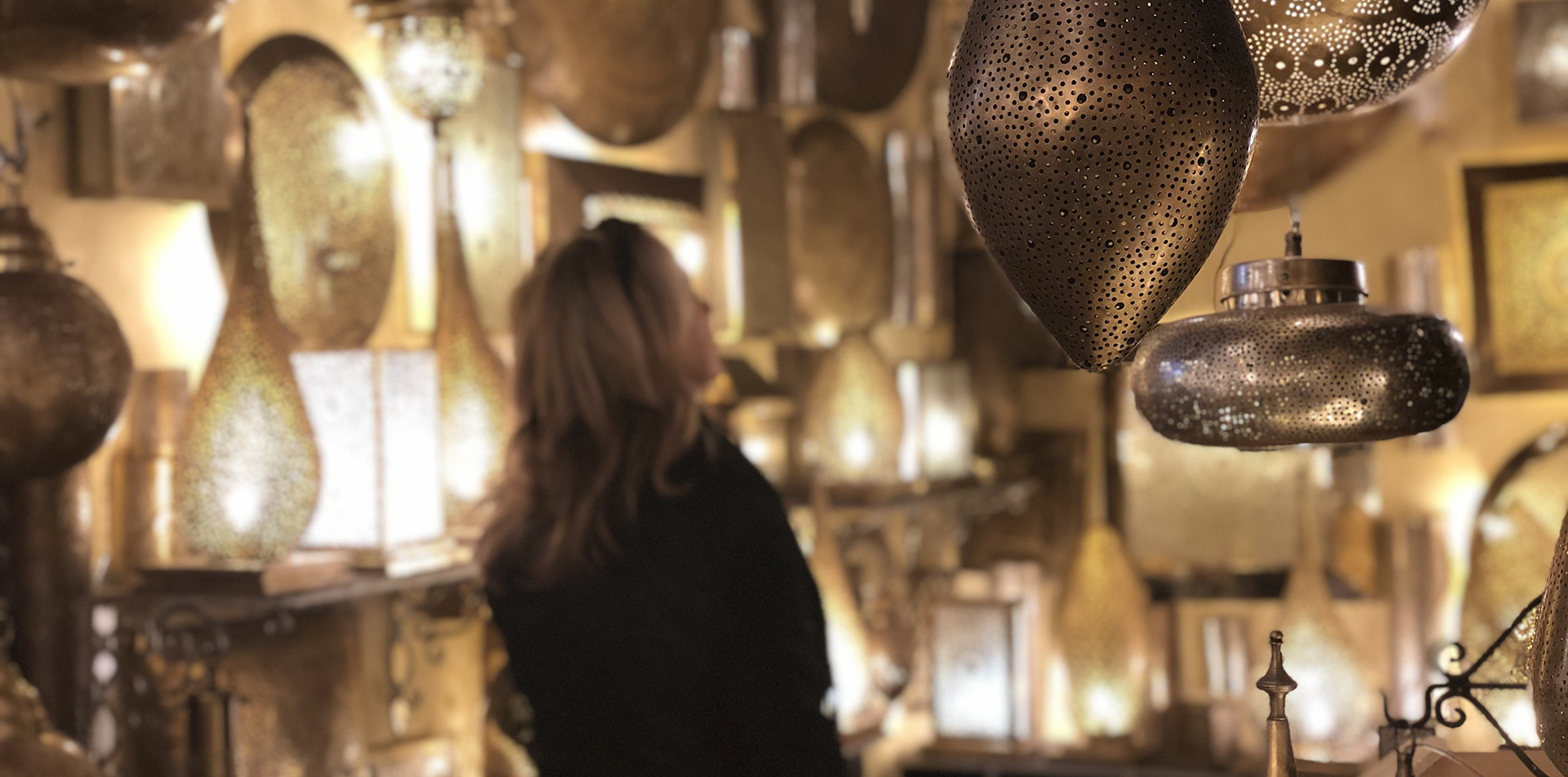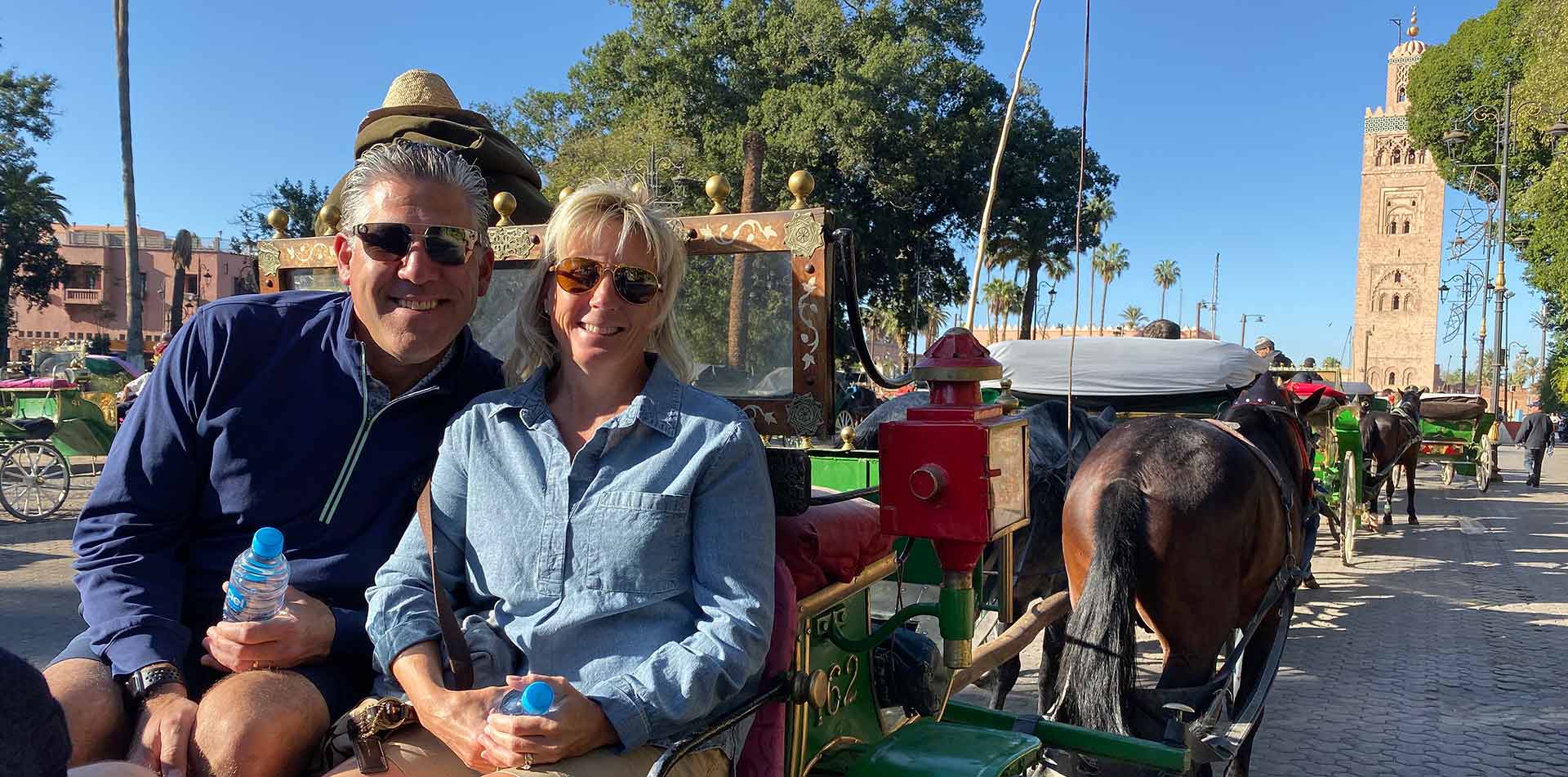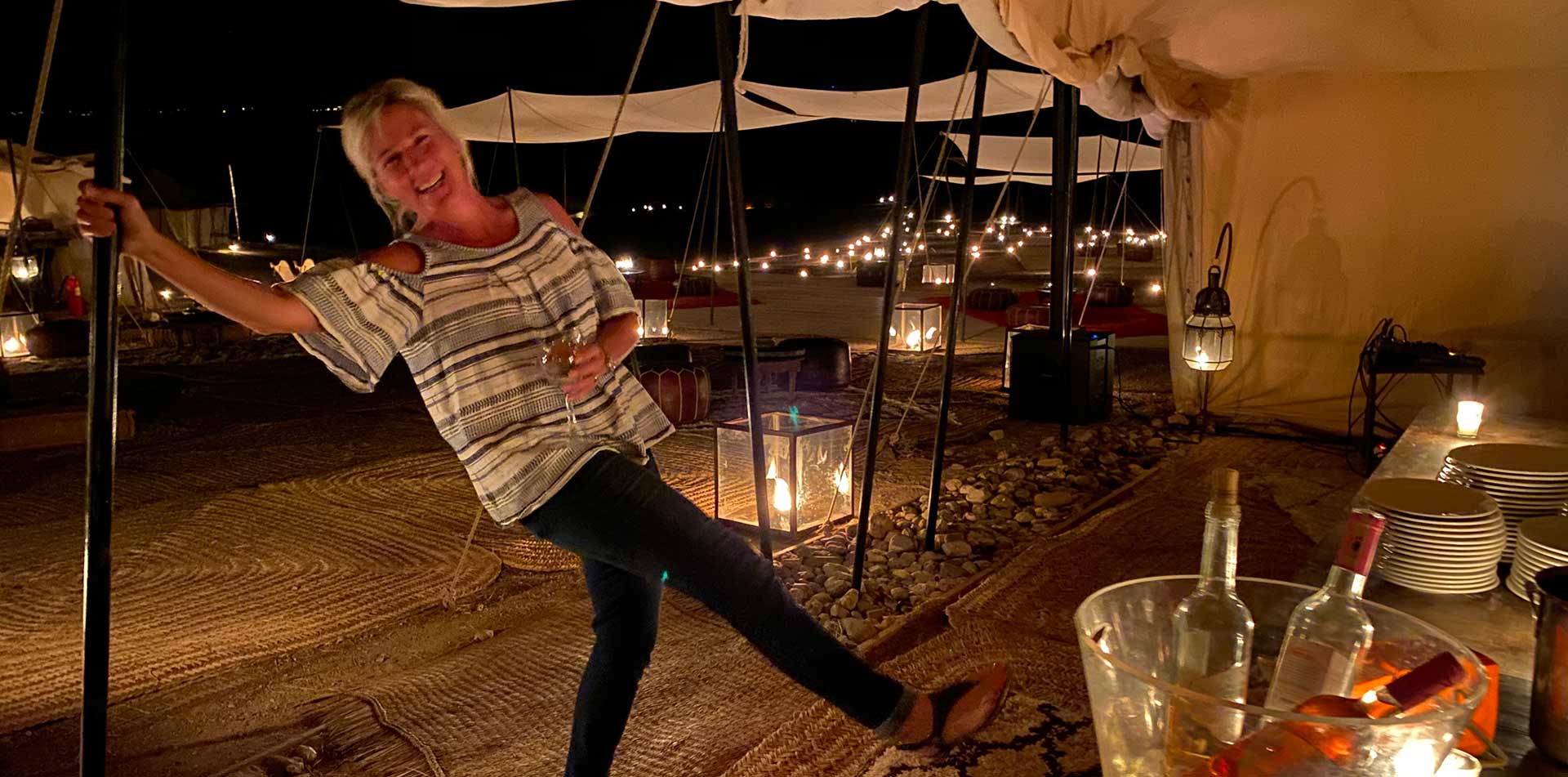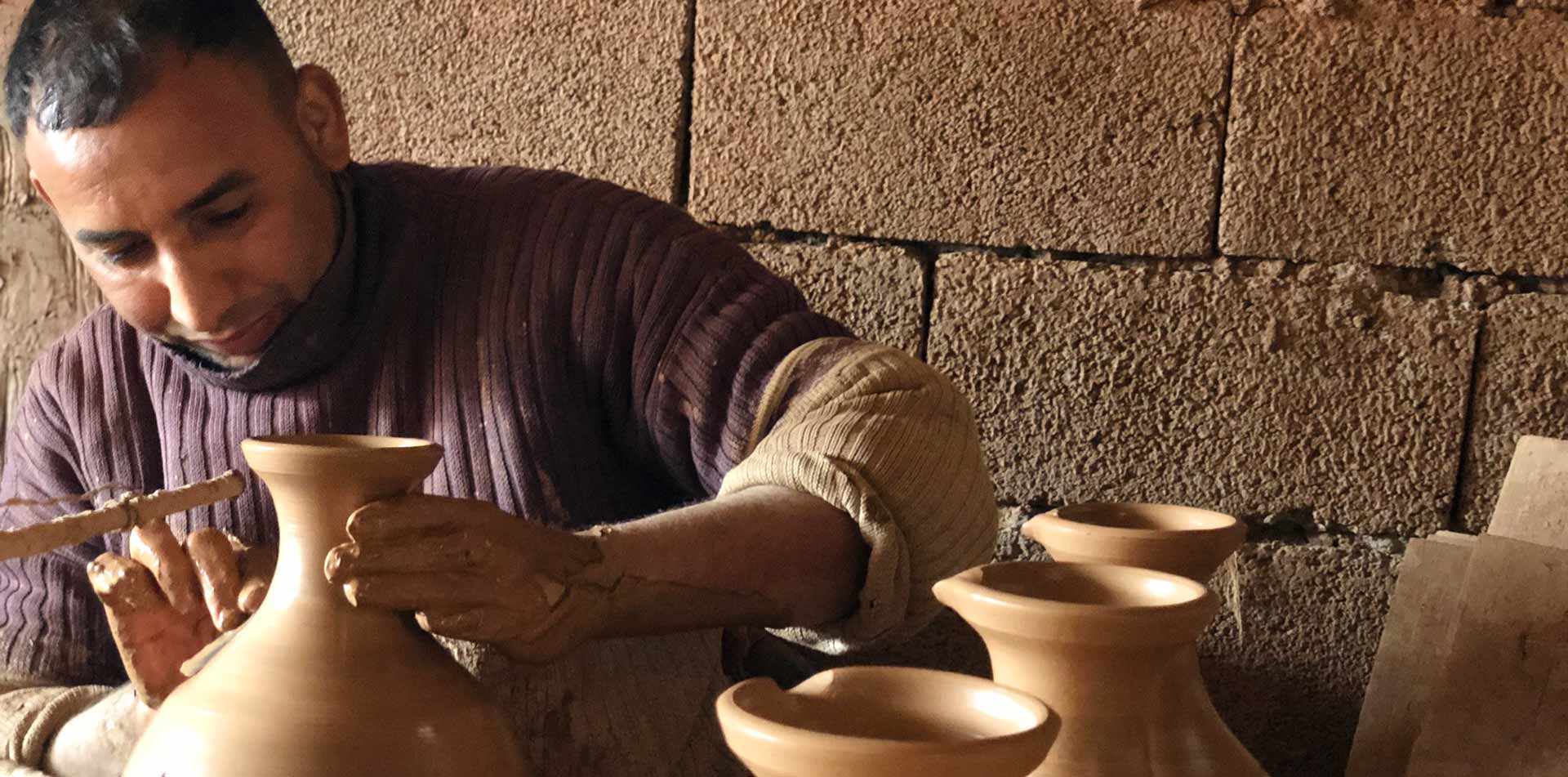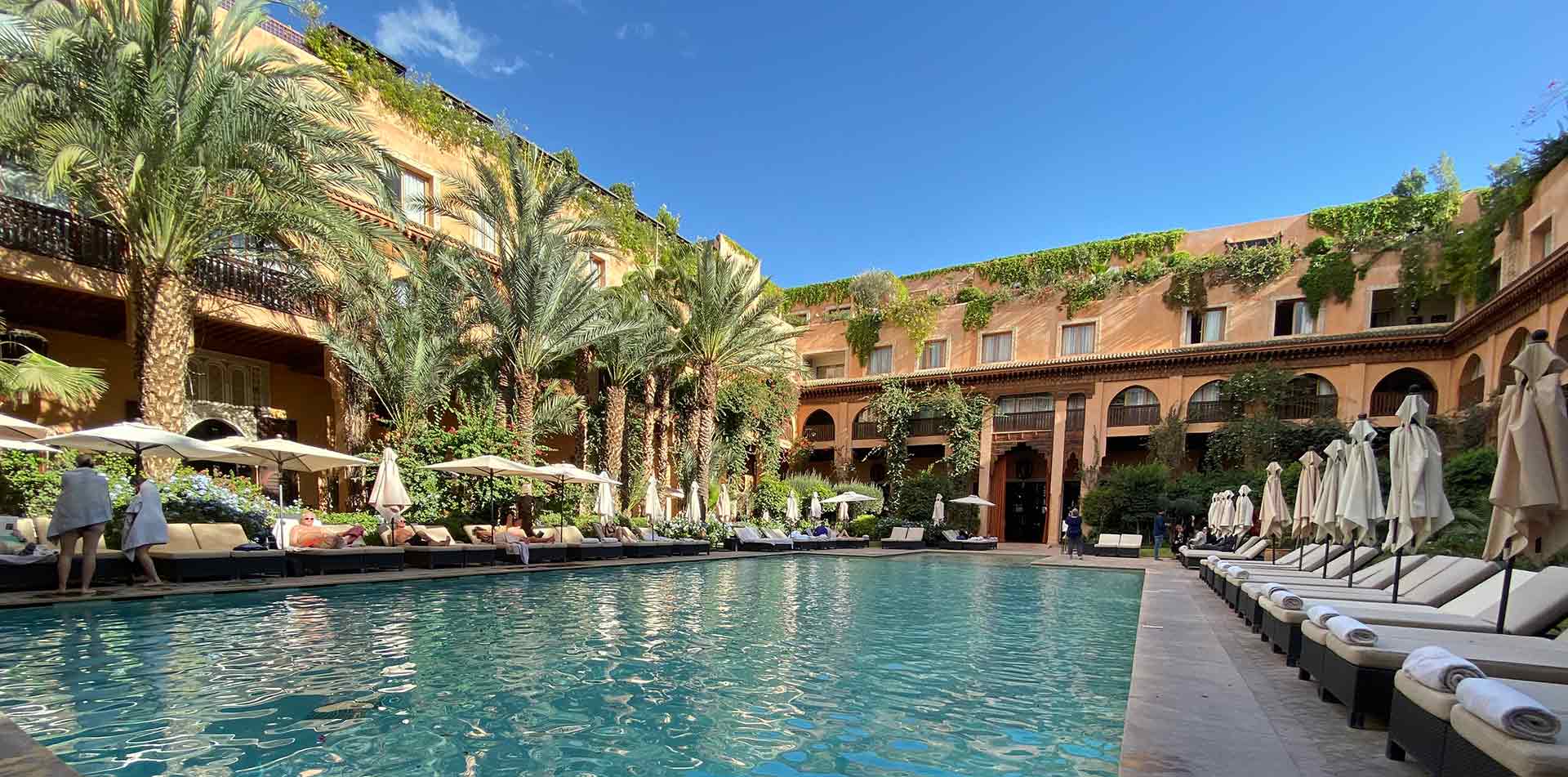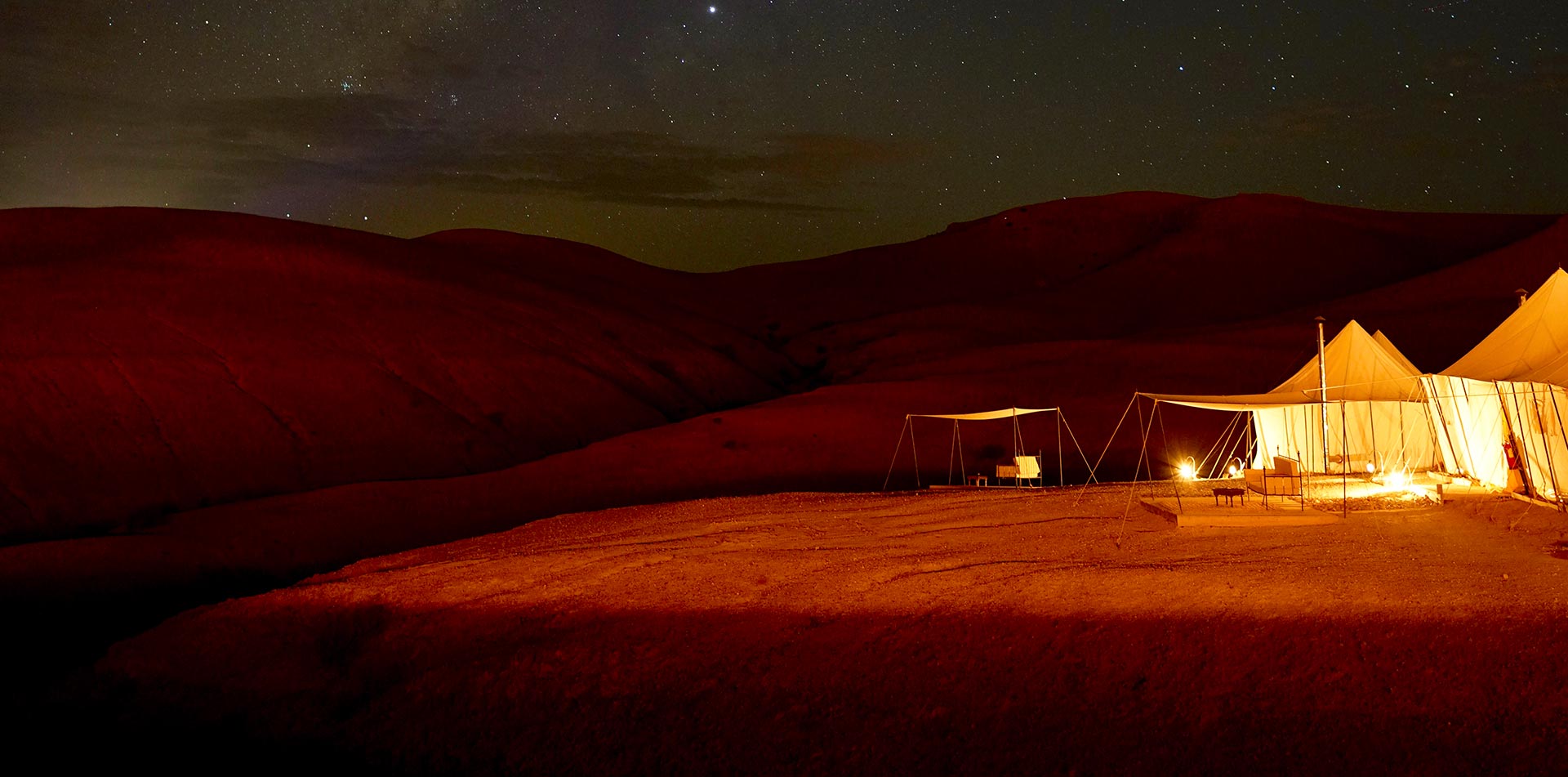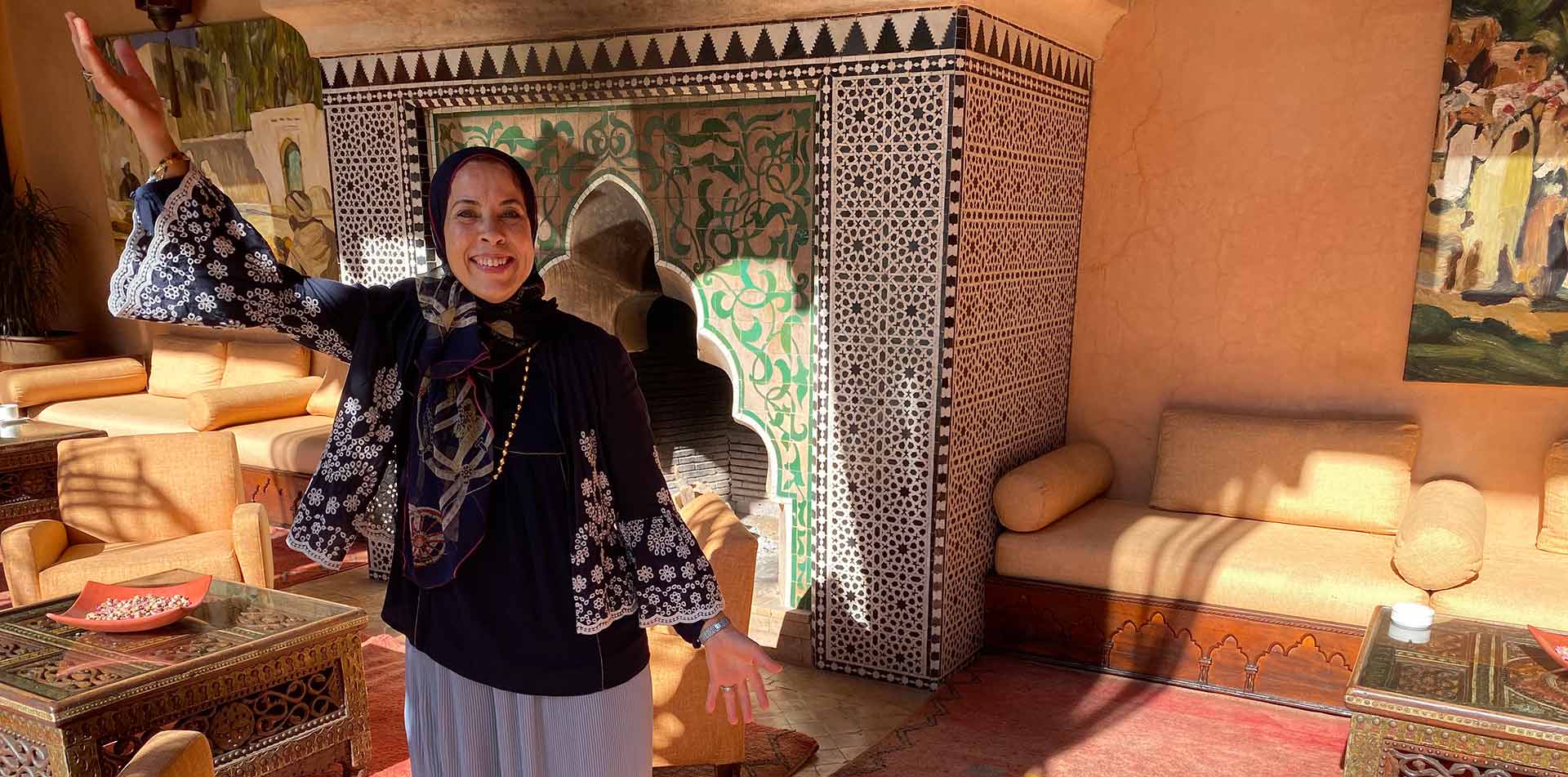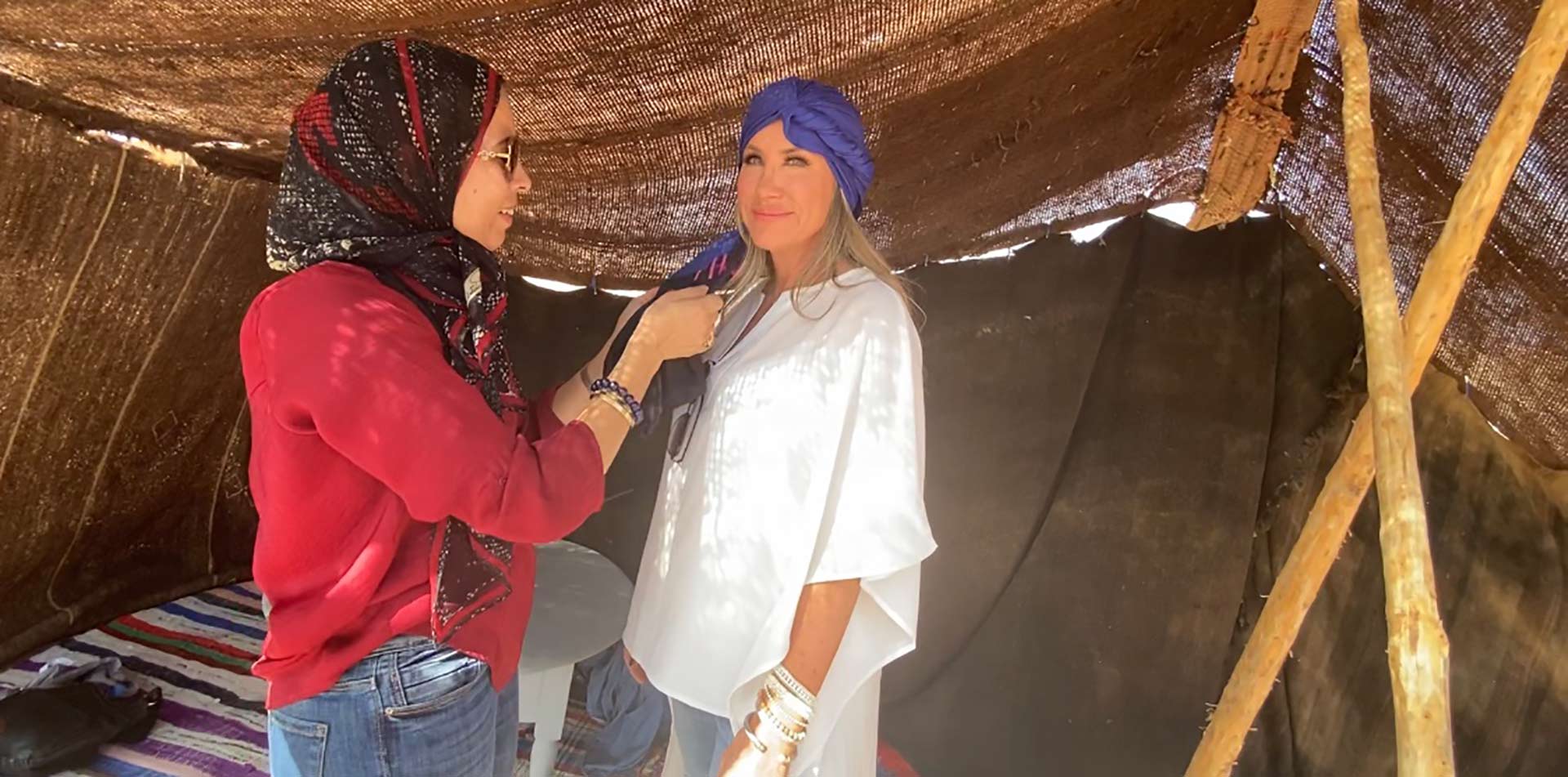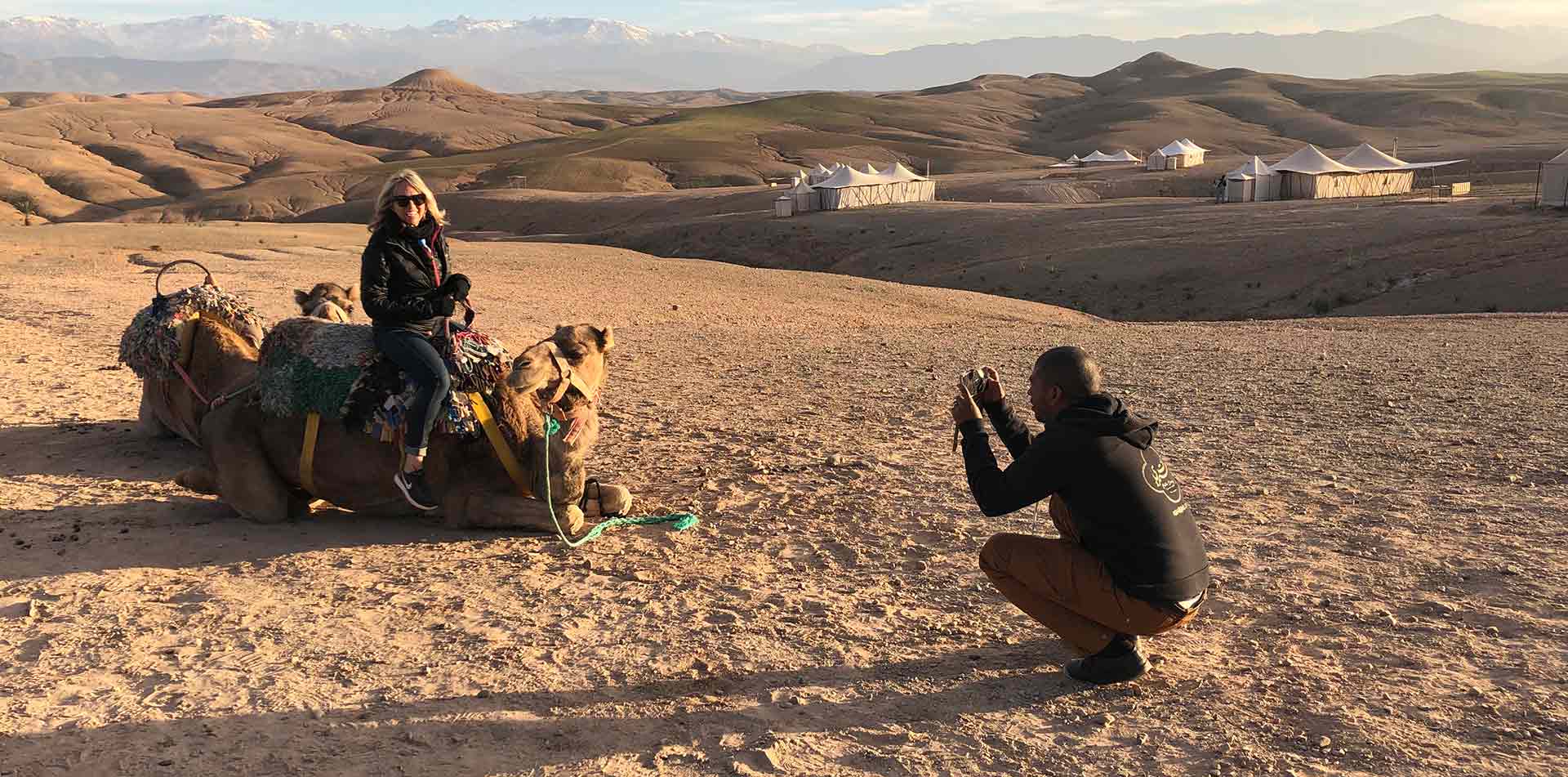 Trip extension
The Historic Road to Fès: Fès
A medieval medina that hasn't changed since the 9th century. Ancient Roman mosaics that emerge from hills of silvery olive groves. The holy town where Islam was introduced to Morocco in 789. On this exciting expedition to northern Morocco, time doesn't just stand still – it pulls you backward...
View trip